We had hoped to produce our first Vanished Winchester location post today, but on further review we'd like a bit more time to fact check and polish our work. Look for our first Vanished Winchester entry next week to start March off right!
---
The National Trust for Historic Places is accepting nominations for the Backing Historic Small Restaurant Grant Program. In addition to applications by restaurant owners, the public can also nominate a place you love that contributes to your neighborhood's unique identity for a $40,000 grant. Applications are due March 12; visit their website for more details.
---
The City of Winchester invites you to register for this Saturday's stormwater workshop. If you'd like to learn more about the City's stormwater system and new utility fees, related infrastructure projects, and potential credits you can earn to offset your property's fees, register for this new in-person workshop Saturday, February 25th, 10 am-12 pm at Rouss City Hall (main floor), 15 N. Cameron Street. Advanced registration is required. The workshop will not be recorded.
---
Handley Library has two events tomorrow that may be of interest to our readers. On the Lower Level of the Handley Library is a pop-up book sale, 10 am-2 pm. Browse a selection of gently used books and DVDs and bring a bag or box to carry your treasures. All proceeds benefit the three branches of HRLS and staff.
---
Also taking place at the Handley Library at the Archives, 10:30am – 12:00pm, is Applying to Lineage Societies: Get Help with Your Application and Research. Have you ever wanted to apply to a lineage society such as the Daughters of the American Revolution? Do you have an application but aren't sure if you have all the proofs you need? Katherine Collins, MLISc, can help you with your questions, review applications, and assist with genealogical research issues. If you can't make this month's event, Katherine will be available every fourth Saturday of the month in the Stewart Bell Jr. Archives reading room from now through October (no meetings in November or December). Registration not required.
---
If your afternoon or evening needs an activity, you may be interested in watching one of the debut performances of Ruth's Tea Room. Old Town Winchester in partnership with Selah Theatre Project and Bright Box presents the premiere of this new original play by local playwright and director LaTasha Do'zia. With performances at 2:00 PM and 8:00 PM, there are two chances to see this exciting FREE debut of what is sure to become an enduring Winchester classic.
SYNOPSIS: A prodigal daughter, Azi Wells, of a small town returns home to say goodbye to the only place that allowed her to be free. As she walks into Ruth's Tea Room, she meets other townsfolk that have come to say farewell and share their stories of their days spent in this welcoming space. Each story shares the ups and downs of Ruth's and the effects it had on a community and its people.
Based on a real historic location in Winchester, this dramatization brings life to one truth…There was room for everyone and anyone at Ruth's.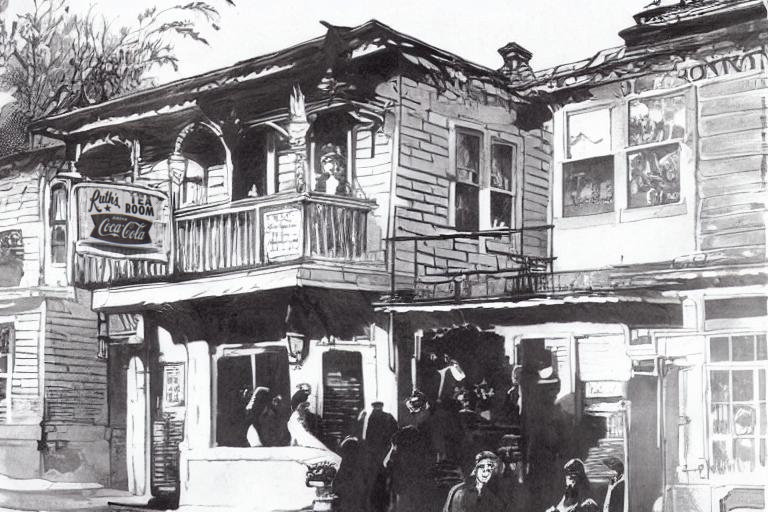 ---
It may seem to early to think about Christmas, but we're reviewing Bough & Dough Shop needs now. If you're interested in getting on our advance email list for artists and vendors, drop us a note at phwinc.org@gmail.com so we can keep you in the loop.