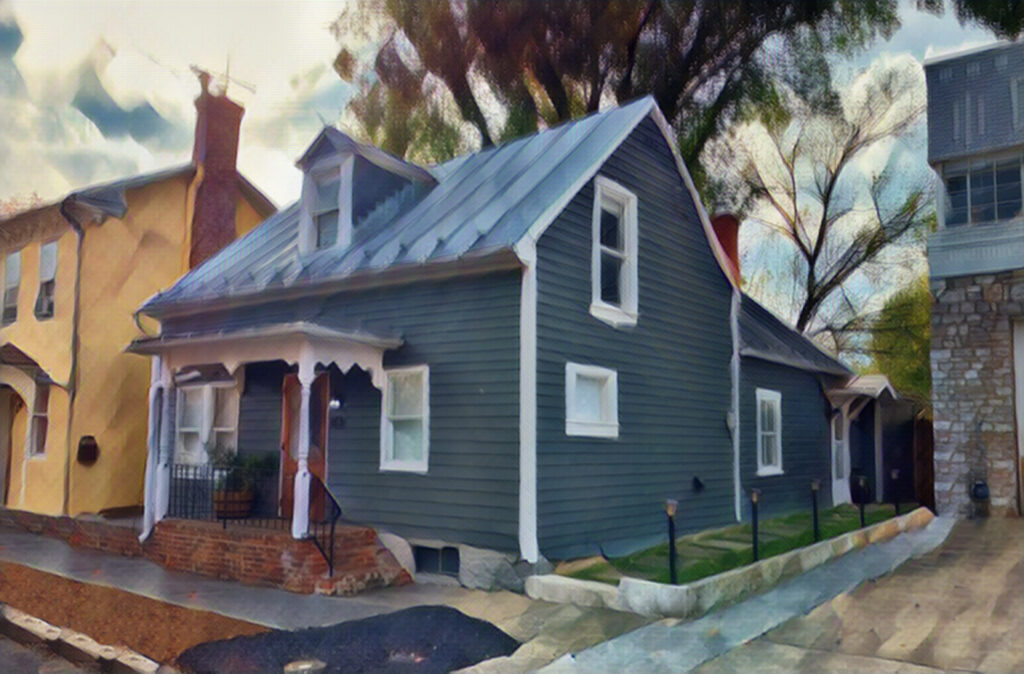 Step back in time with this charming 1800s home that combines history with modern living. This historic log cottage covered in weatherboard siding has been expanded and adapted many times over the years. The building may have been a "starter home" for Charles Grim, Jr., whose father willed this property to him in 1778.
The building's humble beginnings and unpretentious demeanor are reflected in the assortment of window styles, dormer addition, Victorian-era porch, and multiple rear additions, each one showing a choice to enhance or improve the building to the current needs of the owners.
The property left the Grim family in 1866, likely coinciding with the first building expansion of an ell and an Italianate-style front porch with jig-sawn brackets and pendants. The next wave of expansions happened in the 1930s and 1950s. Work included digging out a basement and removing an exterior chimney, as well as adding a large display window for the building's time as a twentieth-century meat market. Beulah Carpenter, who purchased the home in 1938, was quoted in the 1976 Architectural Survey, "We sold over 3,000 hogs here." Today, the building has been returned to residential use with an interior just as charming as its exterior.
PHW is grateful to homeowners Lindsay Browning and Jayden Sibert for opening their home to this year's tour.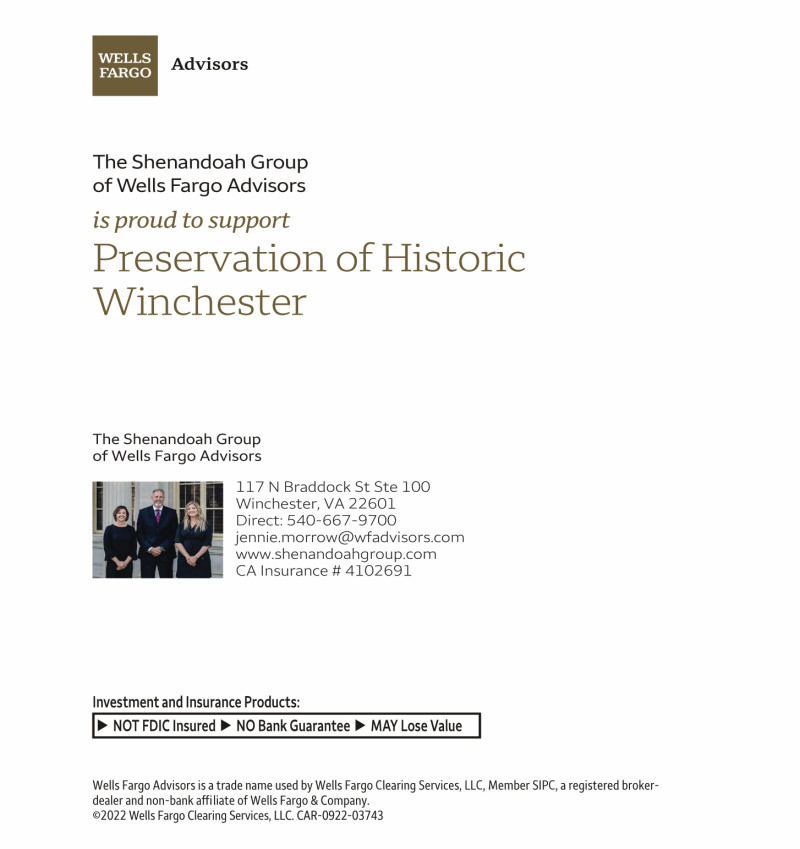 PHW extends our gratitude to The Shenandoah Group of Wells Fargo Advisors, a half page advertiser in our Holiday House Tour booklet. Sponsorships like this help us to put together the event and make it a success every year. Thank you!
Holiday House Tour Tickets are available for purchase now from our online store, and will also be available soon at Kimberly's and the Winchester-Frederick County Visitors Center. Tickets will also be available at the Bough & Dough Shop, opening Nov. 17.