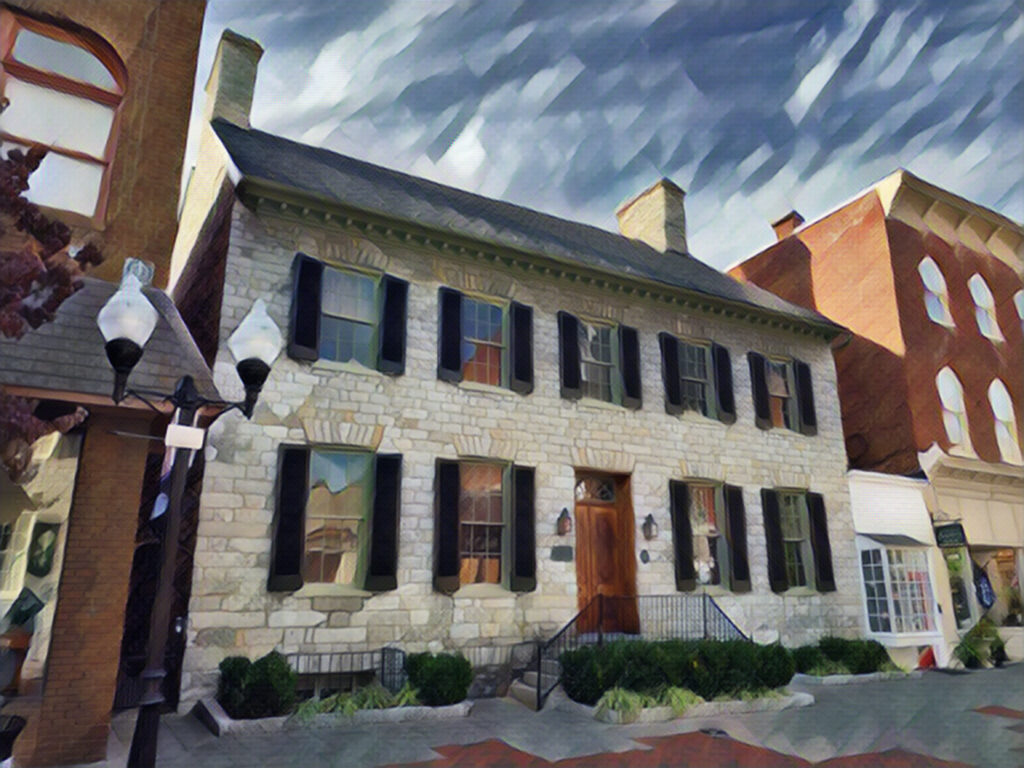 The first owner of this lot, William Cocks, built an inn or tavern on this site in the 1750s. George Washington stayed here in 1755 before the completion of his living quarters at Fort Loudoun. While that original inn has been lost to time, the second structure, built by prominent local businessman James Gamul Dowdall, still stands.
This Federal-style dwelling, built in 1792, was made of local limestone, shaped into rough blocks as a hint to the wealth of James Dowdall. The symmetrical facade features a double-leaf wood door topped by a delicate spiderweb transom window. The interior is one of a handful of local buildings with acorn motif decorations and other extremely skilled woodcarving. This may be the work of James Foley, who worked with the owner Lewis Lindsey on an interior remodel and expansion in 1825.
George W. Kurtz, a local furniture maker and one of the state's first embalmers, purchased the property in 1894. He used the building as his residence and the Kurtz Funeral Home business. After his death, his daughters, Mrs. Virginia Temple O'Rear and Miss Lucy Fitzhugh Kurtz, occupied the house and continued the funeral home until 1968.
Harrison & Johnston, PLC, plans to offer tours on the first and second level of this spectacularly restored building.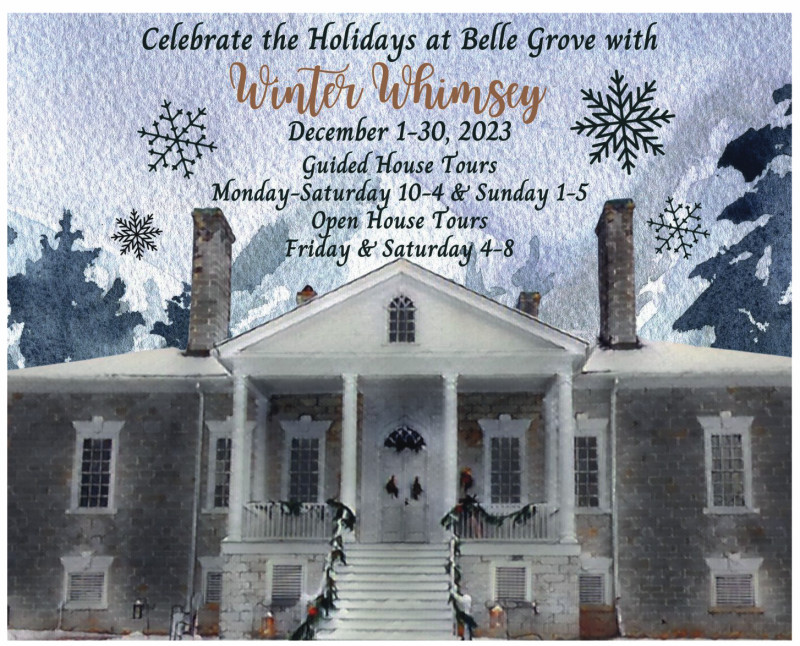 PHW extends our gratitude to Belle Grove Plantation, a half page advertiser in our Holiday House Tour booklet. Sponsorships like this help us to put together the event and make it a success every year. Thank you!
Holiday House Tour Tickets are available for purchase now from our online store, and will also be available soon at Kimberly's and the Winchester-Frederick County Visitors Center. Tickets will also be available at the Bough & Dough Shop, opening Nov. 17.