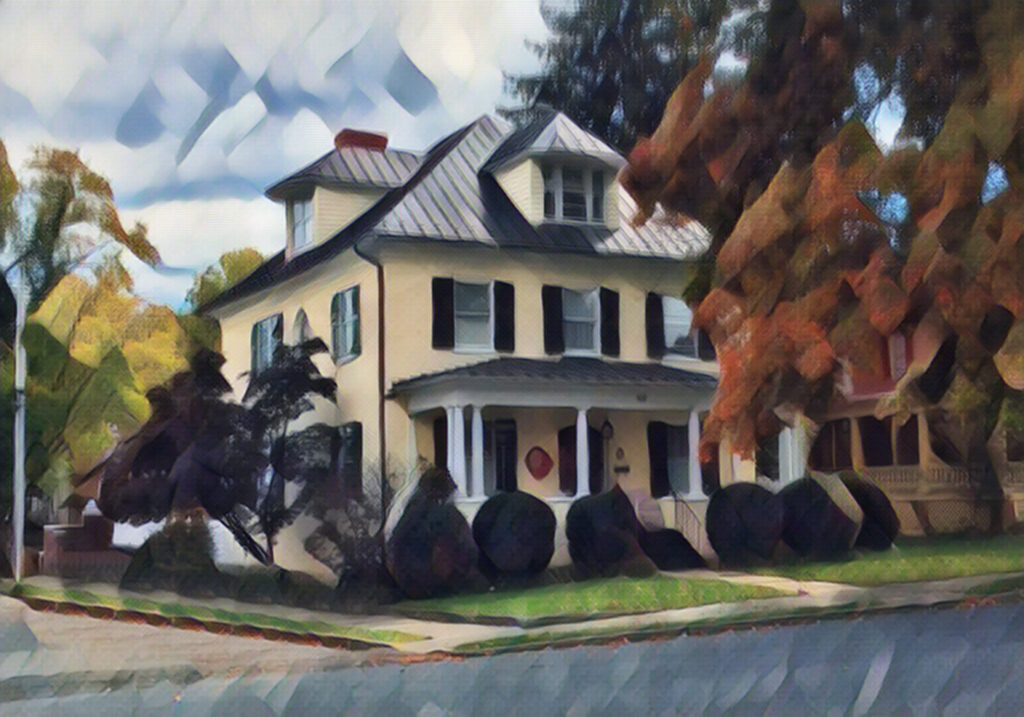 This single-family brick dwelling sits on the corner of West Cecil and South Washington Streets, enhanced with mature shrubs and foundation plantings. Constructed circa 1905, the Colonial Revival style house is composed of the main block graced with a full-width Doric-style front porch, and two additions to the rear, including a partially enclosed porch.
For many years, the home was owned by Katherine Solenberger, wife of hardware salesman Jno. S. Solenberger. In the estate auction of 1952, the house's superlative features included a "full bath on 1st and 2nd floors, lavatory on third floor and toilet in basement," with its proximity to Handley High School mentioned as an afterthought.
The main hip roof is punctuated by three half-hipped dormers. The one overlooking Washington Street is the most elaborate, with a tripartite window with a central 8/1 flanked by 4/1 windows. All the first and second story windows are enhanced with soldier brick jack arches and operable louvered shutters. Inviting visitors to step inside the home are segmentally-arched double-leaf doors with leaded glass, sheltered under the generous porch. Be sure to note the round-headed, stained glass window gracing the West Cecil Street side of the home.
PHW thanks homeowners Bryan and Christa Lewis for opening their home to the Holiday House Tour.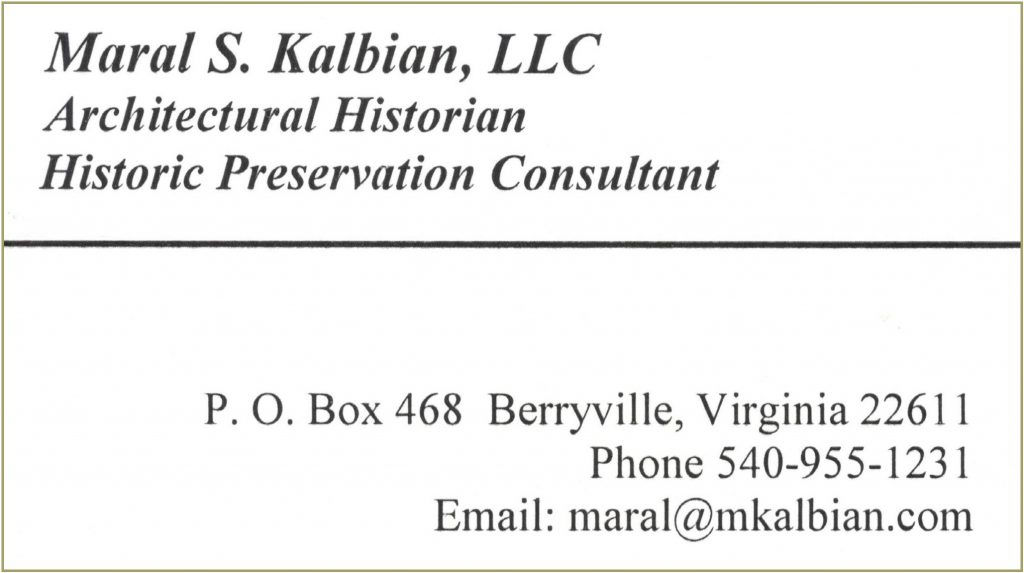 PHW extends our gratitude to Maral Kalbian, a business card advertiser in our Holiday House Tour booklet. Sponsorships like this help us to put together the event and make it a success every year. Thank you!
Holiday House Tour Tickets are available for purchase now from our online store, and are available now at Kimberly's and the Winchester-Frederick County Visitors Center. Tickets are also available at the Bough & Dough Shop, open Wednesdays-Sundays, 10 AM-5 PM at the Hexagon House, 530 Amherst St.