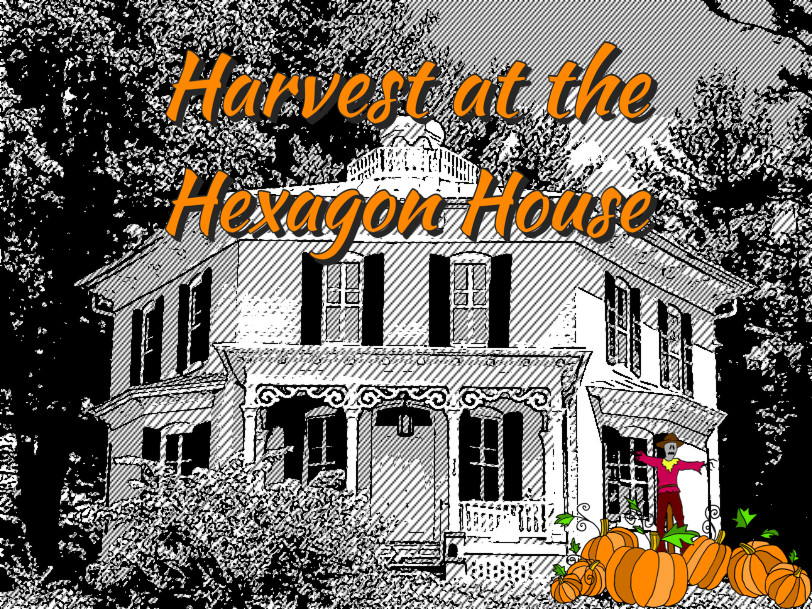 We're excited to bring back a classic PHW event of yesteryear in a new format! Visit the PHW Office at 530 Amherst St. Friday afternoons in October to join or renew your membership and receive a thank you gift for free! Items include pins, small posters, books, and more—while supplies last!
Our first Friday event will also feature the public launch party of "More Doors of Winchester" poster sales. Stop by to pick up your copy for $15 plus tax. The photographers will be on hand if you'd like your copy signed!
Mark your calendars for October 6, October 13, October 20, and October 27 between 4-6 PM at the Hexagon House, 530 Amherst St. for four afternoons of fall fun!
---
We are also pleased to announce our selection of artists for the 2023 Bough & Dough Shop:
Angel's Roost Quilts
Blooming Hill Lavender Farm and Gift Shop
Nina Burke
Lorraine Candell
Capers in Crochet
The Card Shop Bakers
George Davis
Double D's Bees
Eye of the Needle Embroidery
Gustafson Glass
Hailewatercolors
Heathen Works
Dave Hickman
J&W Farm
Susan Keenan
Lighthouse Woodworking
The Merry Beader
Ornamentally Creative
Libba Pendleton
Very Merry Mittens
Waterlilly
The Shop this year will be held Wednesdays-Sundays at the Hexagon House, November 17-December 10, 10 AM-5 PM. To coincide with some other holiday events happening in Winchester, the Bough & Dough Shop is rolling with a theme of an old fashioned general store this year. We hope to have fantastic products as well as a fun visual experience for shoppers. We're also excited to test out our Laidlaw Amphitheater space for our greenery and wreath sales – hopefully there will be a little less bending down to pick your boughs this year. Look for more information as we move into November!