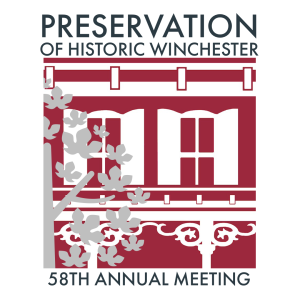 Another year has flown past – it's time for our Annual Meeting! Join us in the rear yard of the Hexagon House at 530 Amherst St. on Sunday, June 26 at 3 PM to celebrate our "maple anniversary" of preserving history and architecture in Winchester. The Annual Meeting is a member-only event hosted every June by Preservation of Historic Winchester. We gather and review the past year, elect the board of directors, and renew old acquaintances.
Enjoy some cool beverages, hear preservation success stories, and learn about our next challenges at our gathering. Please dress for the weather and bring your own seating. RSVPs are not required. Tours of the first floor of the Hexagon House and our new brochure on the building's history will be offered after the meeting.
PHW members will receive a mailed invitation with the list of preservation award winners for 2022 and PHW board of directors nomination slate. Like last year, we have included a membership form detailing the last date we have on record for your dues renewal (membership dues are good for one year). New to PHW or need to renew a lapsed membership? Credit card renewals will be available in-person the day of the meeting, or a check and a membership form can be returned to the PHW office anytime. For questions, please contact the PHW office, (540) 667-3577 or phwinc.org@gmail.com.
See you then!