First, a public hearing on the proposed redevelopment at the corner of Cameron and Piccadilly streets Conditional Use Permit will take place on Tuesday, July 20, beginning at 3 PM in Council Chambers at Rouss City Hall. The CUP was triggered due to the size of the development exceeding by-rights use. If you are interested in making a statement on the project at the Planning Commission public hearing, you may review the submitted materials and staff report at the city meeting portal. PHW will note that according to the staff report, a previously approved demolition request and mitigation of the proposed loss of historic ghost signs on walls lining Baker Street has lapsed. PHW is in favor of retaining these ghost signs as they tell part of the story of the business enterprises in the area and the impact of the railroad on local commerce.
Second, tomorrow, Saturday July 17, is free admission to the MSV and a car show. The car show coordinated by the Shenandoah Region of the Antique Automobile Club of America will feature 60 vehicles at least 25 years old. Families are encouraged to stop by the picnic area next to the garden entrance to pick up a take-and-make car-themed craft and a brochure with a seek-and-find scavenger hunt activity for the gardens. Visitors may also enjoy free admission to several special exhibitions, including Norman Rockwell's America and the MSV Invitational Outdoor Sculpture Show. The Roaming Bistro and Shaffer's BBQ food trucks will be on site offering food and drink for purchase from 10 a.m. until 2 p.m. We're excited to see this MSV tradition return this year!
Third, there is a call for proposals for the 2022 Main Street Now Conference. Proposals are due August 13 in three themed categories: Main Streets for the New Economy, Community Preservation and Expression, and Housing and Small-Scale Development. Visit the link for more information and how to submit proposals. Winchester was one of the three test programs for the Main Street Approach, and it may be time for us to show how our downtown is surviving and thriving forty years after the program launch.
We are pleased to inform you our quest last week to help a descendant find a copy of the Keith Williams print "Historic Buildings of Winchester" has borne fruit. Thank you to those who helped and shared stories related to Keith. By a confluence of events, we came across his resume as one of the applicants to the Kurtz Cultural Center RFP in the late 1980s. A select list of Keith Williams' local projects include: the F&M Banks on Cameron Street and Valley Avenue; alterations and additions to First Christian Church and Opequon Presbyterian Church; renovation and organ installation at First Presbyterian Church; the Religious Education Building at First Baptist Church; the Winchester Church of Latter Day Saints; Robinson Memorial Elementary School and Gibson Elementary School buildings; Fremont Nursery School; the Child Day Care Center for Amalgamated Clothing Workers Health & Welfare Fund; Shenandoah University's Armstrong Building, Howard Building, Funkhouser Building, Cooley Building, Racey Building, Student Center, Field House (1969), 100-Student Dorm (1972), and Library; showrooms for Molden Electric Company and Pifer Office Supply Company; offices and plant for Perry Engineering Company; Beltone Hearing Aid Center; factories for Monoflo International Inc. and Capitol Records; additions to Fulton Trucking Company and Burger King; the Golf & Country Club; the War Memorial Recreation Center; Country Club Pines Apartment Complex; Prospect Hills subdivision; tennis pavilion and club house complex at Lake Holiday Estates, The Summit; Winchester Seed Processing Plant; two Automatic Soft Cloth Car Washes in Winchester; and an acoustics consultant to John Handley High School renovation. We don't quite recognize all the location names for his Winchester work and addresses and dates for most were not provided, so if you know any details about the above projects, let us know and we will compile them for our fledgling "architects of Winchester list" we're developing at the office.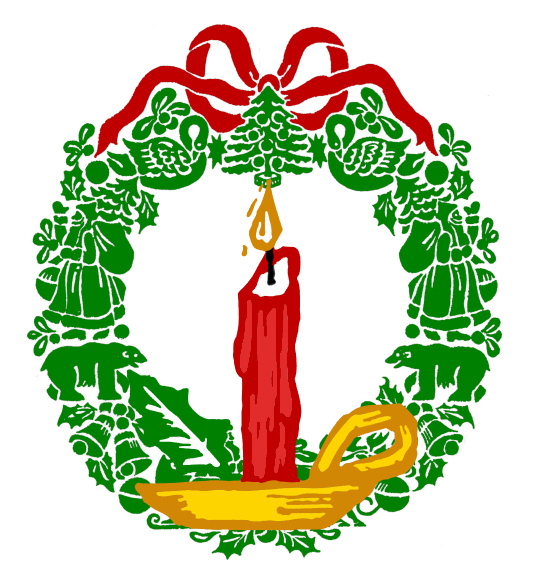 Save the date for the 2021 Holiday House Tour! Current plans are for the daylight tour only on Sunday, December 5, noon-4 PM. Plans and dates for the Bough & Dough Shop are not yet finalized, but we anticipate it will be held at the Hexagon House concurrent with the ticket sale window. All plans subject to change!