We hope you have been enjoying the Godfrey Miller summer lecture series. The final two installments will be held next Tuesday and Thursday at the Godfrey Miller Historic Home and Fellowship Center, 28 S. Loudoun St., Winchester:
July 23: 1900s in Winchester – Trish Ridgeway on benefactors to the area; Judy Humbert on integration in the second half of the century
July 25: 2000s in Winchester – Kris Tierney, Frederick County administrator, and Eden E. Freeman, Winchester city manager, on the present state of the area and future goals
Cost is $10 (cash or check) for each evening, collected at the door. Door prizes will be given away each evening. Proceeds from the lectures benefit programming for seniors at the Godfrey Miller Historic Home and Fellowship Center. For more information, visit www.winchesterva.gov/275th-anniversary or call 540-247-0968.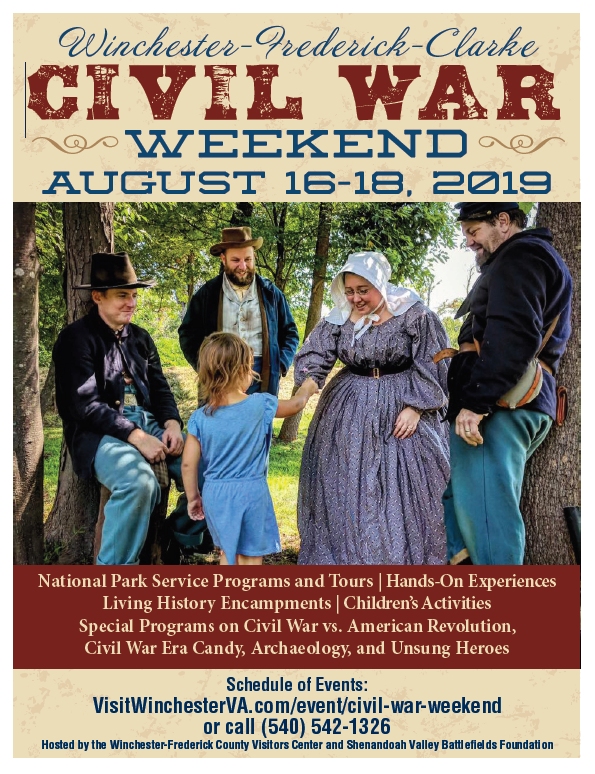 Are you an artist or volunteer curious about PHW's Bough & Dough Shop? Stop by the Hexagon House at 530 Amherst Street on August 24 between 1-4 PM to see the space partially set up for the shop, pick up a vendor application, or chat for a bit at this informal session. While this event is aimed more at new or returning artists to get an idea of the space, anyone is welcome to stop by and the event is free. Vendor packets with more information about the Shop are available at www.phwi.org/events/Shopinfo.pdf.
Last, you may want to read the recent article posted by the National Trust for Historic Preservation: Heritage Conservation as a Civil Right. This is an interesting overview of the perceived issues of historic preservation and the similar environmental justice movement origins and their intersection with the Civil Rights Act of 1964. The two movements diverged in application over the years, and as the author John H. Sprinkle, Jr. concludes: "The question remains: In viewing both differential access and impacts to cultural resources from a civil rights perspective, how would our national system of heritage conservation fare? Perhaps it is high time to find out."