We hope you had a great celebration for the Fourth of July. There was a great turnout on the mall for the Rockin' Independence Eve celebration. If you took a coloring sheet and made a masterpiece, let us know! A few images from the event are available at Flickr at the end of the Kids Events album, or top of the photostream.
We also have a few photos from the Annual Meeting held at Carter Hill Manor on June 28. Many, many thanks are owed to our hosts Tommy and Linda Ross Gibbs for opening their home, garden, and yard to us. It was the perfect venue and everyone seemed to have a wonderful time at the event.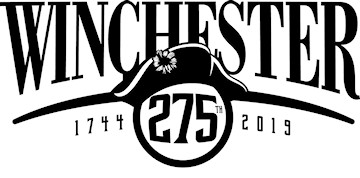 The Godfrey Miller Historic Home and Fellowship Center's annual summer lecture series begins next week. The series will be part of the celebration of Winchester's 275-year history. Lectures will be given four evenings, starting at 7 p.m. in the Woltz Pavilion, 28 S. Loudoun St., Winchester, and will cover highlights of the centuries. The dates and topics are:
July 16: 1700s in Winchester – Tom Maccubbin on early business life in Winchester through ledgers; Gene E. Fisher on history of the Godfrey Miller Home
July 18: 1800s in Winchester – Rebecca Ebert on life before the War Between the States; Keven Walker on life during and after the war
July 23: 1900s in Winchester – Trish Ridgeway on benefactors to the area; Judy Humbert on integration in the second half of the century
July 25: 2000s in Winchester – Kris Tierney, Frederick County administrator, and Eden E. Freeman, Winchester city manager, on the present state of the area and future goals
Cost is $10 (cash or check) for each evening, collected at the door. Door prizes will be given away each evening. Proceeds from the lectures benefit programming for seniors at the Godfrey Miller Historic Home and Fellowship Center, 28 S. Loudoun St., Winchester. For more information, visit www.winchesterva.gov/275th-anniversary or call 540-247-0968.
You may have also heard of the survey being undertaken to update and guide the Winchester Comprehensive Plan. There is a survey available online now at the city's website. The survey covers various topics on greenspace, housing, and corridors to town. The survey will be available until July 31.
If you are interested in attending the in-person planning sessions related to the above survey, you need only attend one session that best fits your schedule. Sessions will be held:
Thursday, July 25th – 2:00 pm at Frederick Douglass Elementary School Gym, 100 West Cedarmeade Avenue
Monday, July 29th – 10:00 am at Virginia Avenue Charlotte DeHart Elementary School Cafeteria, 550 Virginia Avenue
Wednesday, July 31st – 6:30 pm at John Kerr Elementary School Cafeteria, 427 Meadow Branch Avenue
Tuesday, August 6th – 6:30 pm at Quarles Elementary School Cafeteria, 1310 South Loudoun Street
We know many of our members are concerned about and engaged with the future of Winchester, and this is a good opportunity in both the survey and in-person sessions to share your thoughts on the direction of Winchester for up to the next decade and beyond.