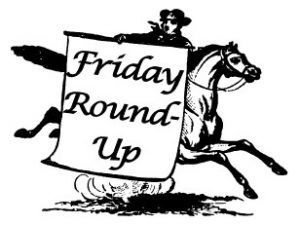 Thanks for bearing with us on a tough week in the preservation world. As you have likely heard, all of the BAR appeals on Tuesday were overturned, which opens the door for demolition of the Kent and Piccadilly corner. No Certificate of Appropriateness will be issued for the next thirty days. The developer had also previously stated at the City Council work session no buildings would be demolished until plans were finalized. There is also a further appeal process open to PHW should we choose to exercise it. Above all else, we hope to have productive meetings with city staff both for this project and any others in the future that involve our irreplaceable architectural resources. Public input, consultation, and collaboration with stakeholders and residents should always be a priority, especially in regards to large scale projects the Historic District.
We would like to thank councilors Willingham, Willey, McInturff, and McKannan for their position to retain the James Barr house at 206 N. Kent St., as well as McKannan for his support in seeing the historic value in the old Central Garage at 202 E. Piccadilly.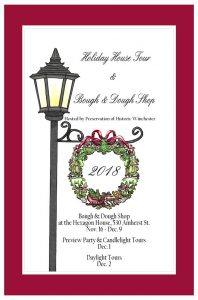 With the unpleasant business portion of our weekly recap complete, I would like to thank all the artisans who have filled in applications or expressed interest to the personal invitations to the Bough and Dough Shop. We are near our space limits for interior artisan setup as of this week. We are still open for a live greenery artist for after Thanksgiving to the end of the event, but all other slots appear filled or are in talks to be filled now. The applications will remain up on the website just a bit longer, and printed copies will remain available at the PHW office. New applicants will be retained on our call back list in case of last minute changes or spaces becoming available. Again, thank you all so much, and I hope we will have some fantastic new and unique items for our shoppers this year!
As you can imagine, we ran behind on getting our Holiday House Tour program booklet advertising material together, but the hard copy letters to past sponsors and those who have expressed interest are going out this week. If you would like to advertise your business, please get in touch and we will provide you the information. We are also very willing to help you design your ad or make sure it will work with our printer, so please feel free to contact us at phwinc.org@gmail.com for further information. The deadline for securing an advertising spot is October 31.
With the weather this weekend and into next week threatening us with even more rain, we would like to direct anyone with flooding or water penetration issues to our blog post highlighting a list of resources compiled by Preservation Maryland in our May 18 blog post. You may also want to review these checklists and documents for hurricane preparedness:
Hurricane Preparedness for Maryland's Historic Properties
Hurricane Preparedness and Recovery for Owners of Historic Properties
Hurricane Preparedness For Old Houses
Hurricane Preparedness: Are You Ready?
Avoiding Hurricane Damage: A Checklist for Homeowners
We hope the worst of the storm passes us by, but we want to be prepared for the worst. Stay safe and dry, everyone!