It's that time of the year again – Preservation of Historic Winchester is preparing for our major fundraising event, the Holiday House Tour. Homes, commercial spaces, and a church will be showing off the theme of "Traditions and Transformations" for 2012.
The Bough and Dough Shop will be held at the Winchester Little Theatre, 315 West Boscawen Street. The Shop will be open December 8 from 10 a.m. to 5 p.m. and December 9 from noon-5 p.m. Stop by for some holiday shopping and complimentary hot drinks!
Join us on Saturday, December 8 for the special kickoff event, the Candlelight Tour and the Preview Party at 15 South Washington Street from 6-9 p.m.. The daylight tours continue on Sunday, December 9 from 1-5 p.m.
Advance tickets will be available for purchase November 15 at Kimberly's, the Winchester Book Gallery, The Final Yard, as well as the PHW office and online at www.phwi.org. Candlelight Tour and Preview Party tickets are regularly $50, $40 for PHW members. Daylight tour tickets are $20 in advance, $25 at the door.
Today's post brought to you by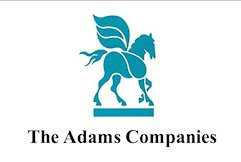 Major Holiday House Tour sponsor The Adams Companies. Thank you for your support!