The PHW office is gearing up for our largest membership renewal batch of the year, but before we send renewals by snail mail, we want to reach out to offer the chance for an emailed invoice. We recently upgraded our credit card processing abilities for PHW. If you'd like to help us save some costs for letterhead and stamps, drop us a note at phwinc.org@gmail.com with your desired membership level (individual, family, etc., from our membership form) and any additional tax-deductible contribution you wish to include.
The emailed invoice will have several options for payment, including PayPal (which will let you use your credit or debit card without needing a PayPal account,) Venmo, or an option to download a PDF invoice you can use to send payment by mail. Your email invoice should look similar to this, but may vary by device (click to enlarge the images):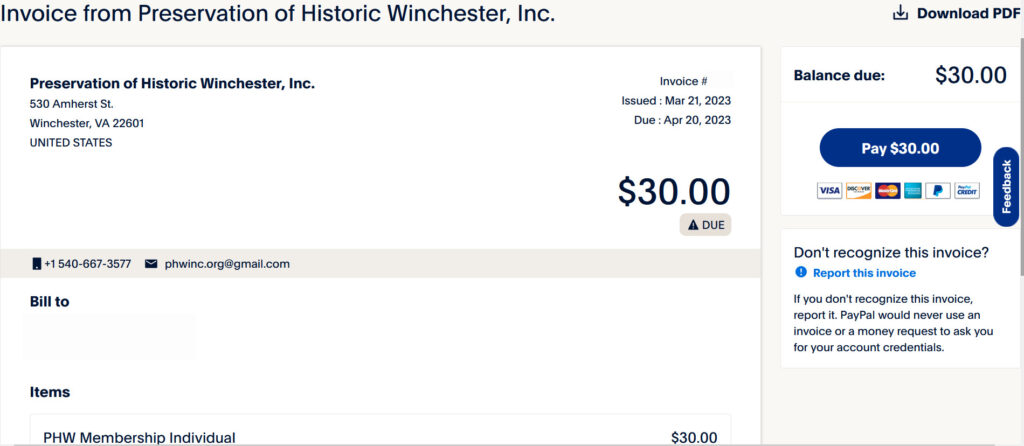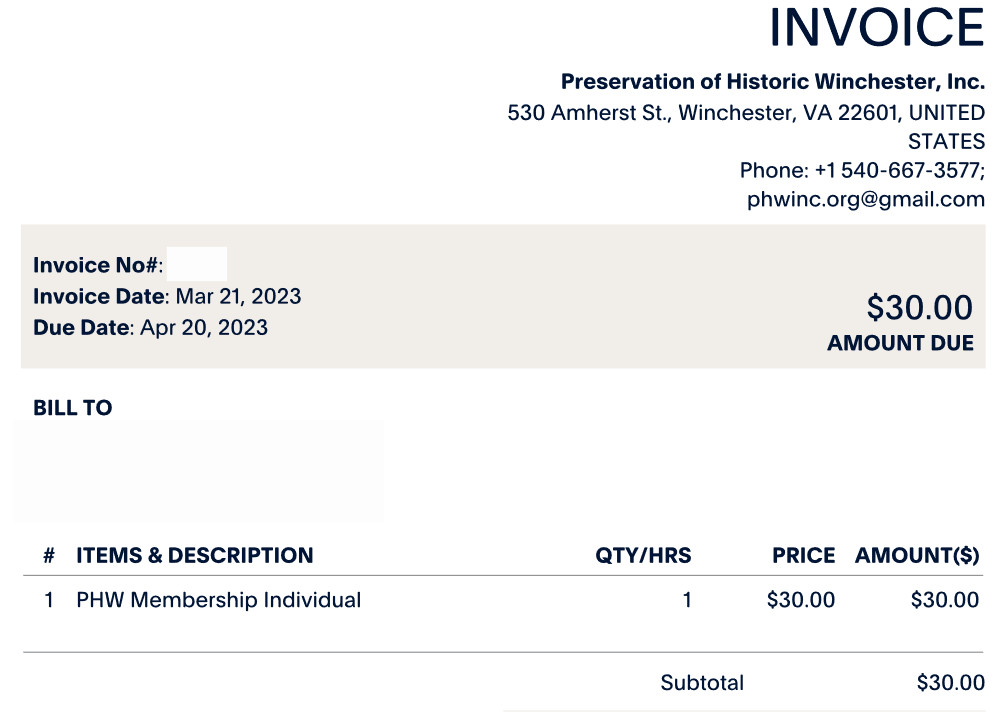 Are you already a subscriber who is on a yearly autopay schedule? You don't need to do a thing – you're still all set, and thank you for being an early adopter!
---
You may have heard the Planning Commission meeting set for March 21 was unable to be held, with a quorum of Commission members not in attendance. This meeting included the public hearing for changes to accessory dwelling structures in the Zoning Ordinance. The public hearings scheduled for that meeting have been moved to the April 4 meeting, also held at 3 PM at Rouss City Hall. If you cannot attend in person to make your statement, remember that you can provide statements in writing prior to the meeting. Find the full list of all contact points for public hearings at the City's website.