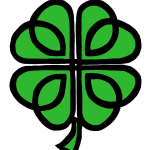 On March 7 from noon to 9 pm, the popular St. Paddy's Celtic Fest returns to Old Town Winchester (FREE!). There will be a wide variety of live entertainment at seven different locations and along the Loudoun Street Mall (weather permitting). During all scheduled performances, a percentage of the food and drink sales will benefit the SPCA of Winchester, Frederick, and Clarke Counties. The SPCA will also host Celtic activities for children ages 3-12 on the 1840 Courthouse lawn. Other activities and entertainment will take place on the Loudoun Street Mall. The Magic Lantern Theater will show "The Quiet Man" at the Handley Library at 12:30 pm. Click this link for the event schedule and more information.
The Museum of the Shenandoah Valley (MSV) and Handley Regional Library's Stewart Bell, Jr. Archives will host the tenth annual Shenandoah Valley Heritage Day event from 10 a.m. to 1:30 p.m. on Saturday, March 7, at the MSV. This free event will include two expert-led lectures, door prizes from Ancestry.com, and information tables hosted by ten historical societies and research organizations.
At 10:30 a.m., author and Library of Virginia Exhibitions Coordinator Barbara Batson will present "Where are the Women?" to discuss the challenges and opportunities tracing women's history. At noon, MSV Curator of Collections Nick Powers and MSV Registrar and Collections Manager Lauren Fleming will talk about preserving and protecting textiles, such as quilts and samplers, and will provide insight into identifying and dating quilts. Both lectures will take place in the Museum's Reception Hall. Those interested in attending the lectures are encouraged to arrive early as seating is limited and tickets will be available on a first-come, first-served basis. Tickets will be available at the MSV Visitor Information Desk beginning at 10 a.m. on Saturday.
Register by March 10 for Winchester Parks and Recreation's Apple Blossom Wreath class on Tuesday, March 24 from 6:30-8:30 pm. Make a beautiful wreath in pink and green. Materials provided. For ages 18+. Fee: $35 city residents ($38 non-residents). Register online of call 540-662-4946.
Last, for your reading pleasure, the Washington Post covered the story of an amateur historian's discovery of a graveyard in Harper's Ferry, WV. In 1867, a military officer stated that "all the bodies of U.S. soldiers interred at Harpers Ferry" had already been moved to Winchester National Cemetery in Virginia. This forgotten Pine Grove cemetery may hold more Union soldiers that were overlooked, as some elusive archival records refer to co-mingled soldier and civilian interments in this graveyard. A grant for ground penetrating radar to explore the site for remains is one of the next steps planned to determine if bodies are still awaiting identification in the forgotten cemetery.
Mark you calendars for April 3 and 4 for the Limestone Launch and Book Sale for the revised copy of Winchester: Limestone, Sycamores & Architecture. In addition to those books, we will host a small book sale of other new and used books (including copies of Why Old Places Matter) and magazines relevant to local history and architecture. We are still accepting donations for our book sale. If you have books or magazines in good condition to donate, stop by the Hexagon House between now and April. Sandra will be happy to look over your items and see what is suitable for the sale (tax donation forms are available on request).