While looking through our Old House Journal collections for indexing this week, we came across the April 1978 edition with a lengthy write up on the history of glass and glass manufacturing and production in Europe and America. Of particular interest may be the section on the etched and rolled glass patterns. The examples in the Old House Journal were taken from the Pittsburgh Plate Glass Company. The book, written in 1923, is available as a free Google ebook. It is filled with images of behind the scenes production photographs as well as finished products and sample storefronts and is well worth a flip through. The etched and patterned glass samples begin on page 131.
This week, we added 29 documentary photographs of our Revolving Fund files for 804 and 810 Amherst Street (plus a few from South Loudoun) to our Flickr. See the images at the top of the photostream or the end of the Revolving Fund album.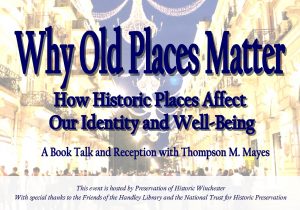 We are also extremely pleased to announce the fall book talk and reception we had previously teased. Please join us on Friday, October 4 at 3 PM at the Handley Library for a book talk by Thompson M. Mayes,Chief Legal Officer and General Counsel for the National Trust for Historic Preservation, on his recent book Why Old Places Matter: How Historic Places Affect Our Identity and Well-Being (Rowman and Littlefield, 2018). This special event is free and open to the public.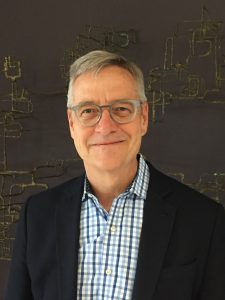 Tom Mayes is Chief Legal Officer and General Counsel for the National Trust for Historic Preservation. He is the author of many articles relating to, and has lectured widely on, preservation easements, shipwreck protection, historic house museums, accessibility, preservation public policy, and the future of historic preservation. For many years, he taught historic preservation law at the University of Maryland. A recipient of the National Endowment for the Arts Rome Prize in Historic Preservation in 2013, Mr. Mayes is the author of Why Old Places Matter (Rowman and Littlefield, 2018). Mr. Mayes received his B.A. with honors in History in 1981 and his J.D. in 1985 from the University of North Carolina at Chapel Hill, and an M.A. in writing from Johns Hopkins University.