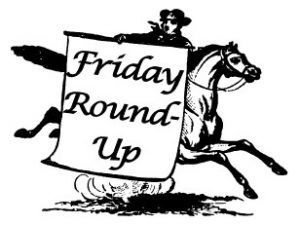 While we've been working away at Holiday House Tour behind the scenes, we did bookmark some interesting articles that we wanted to share. Settle in with a warm drink and cozy blanket for some curated reading selections:
Moving on from Sunk Costs looks at how you deal with bad decisions in the past that were made with the best of intentions and the brightest-eyed optimism of the time (street widening and big box malls in this case) but have instead contributed to more problems today and for the future. One telling paragraph that rings true for preservationists is:
"If our goal is to grow our tax base, there are ways to do that at lower cost and with less risk. Small amounts of property value appreciation over an entire neighborhood will grow the tax base more than a massive improvement in a single site. And it will do so in a way that helps more people—our neighbors and partners in the community—more directly. What does it take to have small, steady gains in property value throughout a neighborhood? Here's a hint: It looks more like basic maintenance than something that would involve a ribbon cutting."
We missed this article earlier in the summer: An Appalachian Elegy for Patsy Cline's Hometown. While we have not gotten to read the book this article promotes, it is on the future shopping list for the PHW library. Reviews of the books seem mixed, so I am looking forward to seeing how this account lines up with the oral history I have been told. (If you're interested in picking a copy up through Amazon, don't forget you can support PHW through our AmazonSmile sign in link.)
One thing we have been watching this summer is the discussion around cell towers and service providers. While not exactly a preservation issue, we have watched a number of applications come before the Board of Architectural Review for wall and roof-mounted units in the historic district. City Lab put out a recent article Why 5G Internet Is a Policy Minefield for Cities. It remains to be seen exactly how this might impact the historic district, as to date most of the cell tower installations on historic buildings are located on the George Washington Hotel roof and Taylor Hotel fly-tower.
In less controversial topics, the name origins of colors is always fascinating, and one of the definitive naming schemes of the early 1800s is Werner's Nomenclature of Colours. If color nomenclature is equally fascinating to you, there is now an interactive website by Nicholas Rougeux that uses the swatches from the Internet Archive scan of the book and photos of the actual animals, plants, and minerals used in the 110 base colors to bring the work to life.
Also in the realm of public domain books, you may want to visit Project Gutenberg for The Decoration of Houses. English majors may recognize the co-author Edith Wharton. Wharton's fiction is no picnic to read (as anyone who had The House of Mirth on the assigned reading list is well aware), but throughout her work her eye for decoration, materials, and furnishings shines through. It was little surprise to see her nonfiction work reflects her interests in the decorative arts and architecture. If you have a road trip in your future, you may wish to pencil in The Mount, the home of Edith Wharton, as one of your must-see historic homes. The house is open daily through October 31, 2018 and on Saturdays and Sundays, November – February.