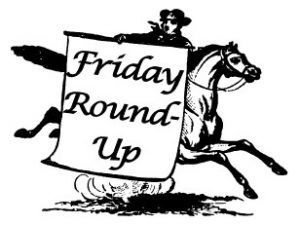 It's been a busy week at PHW as we wrapped up another fiscal year. But the administrative drudgery is not all we have been up to. Get ready to mark your calendars!
Tomorrow, June 2, 10 AM, the Clowser Foundation will hold their annual memorial service at the Clowser House, 152 Tomahawk Trail, in Shawneeland. Come out and see the progress that has been made in stabilizing this Frederick County landmark!
Also tomorrow at 1:30 PM, PHW will host the make up Preservation Month walking tour event. Look for the sign at the Harrison and Johnston law offices, 21 S. Loudoun St., to meet with a guide. Keep your fingers crossed for good weather!
Tuesday, June 5, starting at noon, PHW will host Eric Bennung, Vice President of Acrymax Technologies, Inc., to discuss the care and maintenance of historic metal roofs. We will be meeting at the Hexagon House, 530 Amherst St., in the first floor board room. We will be able to seat approximately 25-30 guests. This event is free and open to the public, but we strongly recommend carpooling due to the limited parking at the Hexagon House.
Wednesday, June 6, Turner Ashby Chapter 184 United Daughters of the Confederacy will host their 152nd Confederate Memorial Day service at Stonewall Cemetery in Mount Hebron Cemetery, 305 E. Boscawen St. The event starts at 7 PM and will be held rain or shine. The speaker is Mr. Steve Ritchie, "Defending Home and Hearth."
Don't forget to get your award nominations in to PHW before Monday, June 11, so we can finalize our lineup of award recipients at PHW's Annual Meeting on Sunday, June 24, 3 PM at the Hexagon House.
And look toward July when the Godfrey Miller Historic Home and Fellowship Center presents their Summer Lecture Series, Our Community Response to World War I. The lectures will be held at 28 S. Loudoun St., 7 PM, on the following dates:
Tuesday, July 10 – Memorial Avenue 1924 WWI Plaques, Gene Schultz
Thursday, July 12 – Soldiers Stories behind the Plaques, Gene Schultz
Tuesday, July 17 – WWI and the Women of Winchester, Nancy Braswell
Thursday, July 19 – Historical Significance of Veteran Robert Conrad's Home, Sandra Bosley
The cost is $10 per lecture or $35 for the entire series.