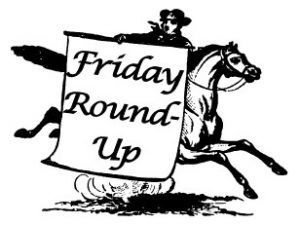 We are a little over halfway through National Preservation Month, but there's still plenty of time to nominate some worthy projects for PHW's annual preservation awards. See past winners and download a nomination form here. Nominations should be returned to PHW by June 11, no later than 5 PM, for consideration for a 2018 award.
Speaking of Preservation Month, we will regretfully postpone our planned walking tour of Potato Hill for Saturday, May 19. There are reports of afternoon thunderstorms in the forecast. Stay safe and as dry as you can, and we will let you know our make up day and time ASAP.
If you are facing flooding issues and water penetration, Nicholas Redding at Preservation Maryland compiled the following list of resources to help you dry out:
• "After the Floodwaters Recede: A Checklist of Things to Do," Maryland Historical Trust
• "Treatment of Flood-Damaged Older and Historic Buildings," National Trust for Historic Preservation
• "Repairing Your Flooded Home," American Red Cross
• "Selecting a Contractor After a Natural Disaster Strikes," Maryland Historical Trust
• "Tips for Handling Insurance Claims for Historic Properties Following a Disaster," Maryland Historical Trust
• "Drying Wet Books and Records," Northeast Document Conservation Center
When the weather breaks and you can enjoy the downtown again, PHW has updated the PDF of the "Explore the Old Town Mall" brochure to version 1.2. There are a few more text edits yet to come before a physical reprint, but if you spot any more pesky typos now, please let us know!