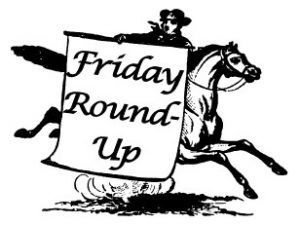 Happy Friday! This week we have added 41 photos to our Flickr account. These images were in our Revolving Fund file cabinet, which is getting a good spring cleaning. These files were primarily for properties PHW participated in or surveyed as potential purchases. The highlights include a number of houses on South Kent Street, the old B&O train station on East Piccadilly Street, and a number of 8 East Cork Street photos and bits that were recorded when PHW's office was located there. Catch all of them at the top of the photostream.

The National Trust is hosting the webinar "Telling Women's Stories at Historic Sites" on Wednesday, March 14, 3:00–4:00 p.m. The Preservation Leadership Forum's next webinar focuses on "Including Women in the Sequel: Re-Interpretation and Telling the Full History at Historic Sites." Panelists from Belle Grove, the Oneida Community Mansion House, and the Pauli Murray House will discuss their work telling women's stories—including identifying source materials, developing interpretive plans, and building narratives that tell a broader American story. Register for the webinar at the Forum website or see what webinar topics interest you in their archives.
Teachers and students, are you looking for a summer job opportunity in history, architecture, or landscape architecture? Heritage Documentation Programs, NPS seeks applications from qualified students for 2018 summer employment documenting historic sites and structures of architectural, landscape, and technological significance throughout the country. Duties may involve on-site field work and preparation of measured and interpretive drawings and written historical reports for the HABS/HAER/HALS Collections at the Prints and Photographs Division of The Library of Congress. Projects last 12 weeks, beginning in late-May or early-June. Applications are due March 16, 2018. Learn more and find the application instructions at Facebook and NPS.