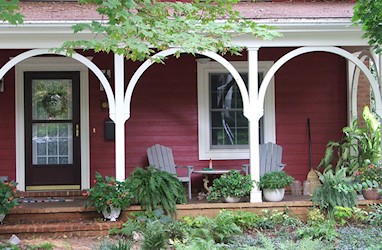 Celebrate National Preservation Month this May with a look at a uniquely American staple of architecture, the porch. Sandra Bosley, Executive Director of Preservation of Historic Winchester, will take you through a journey discussing the origins of the porch, how a porch can give clues about the architectural style of a house, and some of the social and cultural movements surrounding porches which made them an integral part of American homes. Bring a lunch and learn with us!
Date: Thursday, May 11, 2017
Time: Noon-1 PM
Place: OakCrest Companies, 126 N. Kent St., Winchester, VA
RSVP: Appreciated but not required
Cost: Free and open to the public
Parking: Parking is limited and on-street parking is metered; we recommend utilizing the George Washington Autopark, across the street from OakCrest.
Questions? Contact PHW at phwinc.org@gmail.com or 540-667-3577.