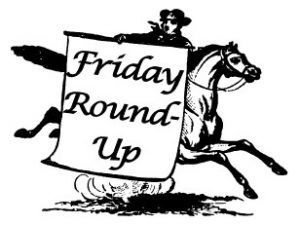 The first PHW Newsletter of 2017 is available online now, with a recap of the 2016 Holiday House Tour and a fairly lengthy update on PHW's ongoing archiving process. If you think you should be on the PHW mailing list of current members and you don't receive your hard copy, please let us know at 540-667-3577 or phwinc.org@gmail.com. (If you spot a typo or need to update or confirm your current mailing address, please let us know that too!)
As part of the archiving process mentioned in the newsletter, we have made a working index of the dead PHW office files available online. At present time the list consists only of the file name and box number, but more information on the contents may be added in the future. This index only covers the files moved to storage, so most of the Revolving Fund, newer Holiday House Tours, and historic building files are not indexed (yet!).
We are also very excited to share the indexing of the Winchester Star's "Out of the Past" articles completed to date. This indexing project was started by summer intern Marlena Spencer as we were beginning to sort and file the newspaper clipping boxes in 2013. Hopefully this will help you locate some stories you may have read in the Out of the Past section. Expect more additions to this index as time goes on.
The Clowser House has cleared its next hurdle in the ongoing preservation efforts. On Wednesday, the Board of Supervisors voted unanimously to move the Clowser House proposal to a public hearing to be held on April 26th. If all goes well, the April 26th hearing will be the final step needed before the Clowser House Committee can lease the property for 99 years and start the preservation process.
Last but not least, we added 22 photos to Flickr this week, all of one location: 219 South Loudoun Street. The brick house was likely built by Abraham Lauck around 1823 for his daughter Sarah at the time of her marriage to Charles Finn. In addition to a selection of shots from the 1997 Holiday House Tour, we were also able to identify the rear garden springtime photos, which had long been in the unknown photo file at PHW. We also did a bit of housekeeping at Flickr and created a dedicated album for those Holiday House Tour 1997 images we have been sharing recently. Enjoy both the festive photos and a taste of spring at the top of the photostream.