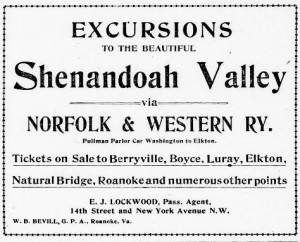 Take a trip back in time with this sampling of advertising from the 1870s to the early 1900s to whet your appetite for PHW and Handley Regional Library's National Preservation Month activities next week.
PHW uncovered a selection of interesting vintage Winchester advertisements during the research and preparation for the Saturday, May 16 program. Some are amusing, some are informational. Some businesses are still remembered today, but perhaps many more have been forgotten. Even the goods sold run the gamut from the expected homemade whiskey to the surprising imported Italian marble.
See what some of Winchester's industries were making and selling over one hundred years ago. View the album on Flicker!