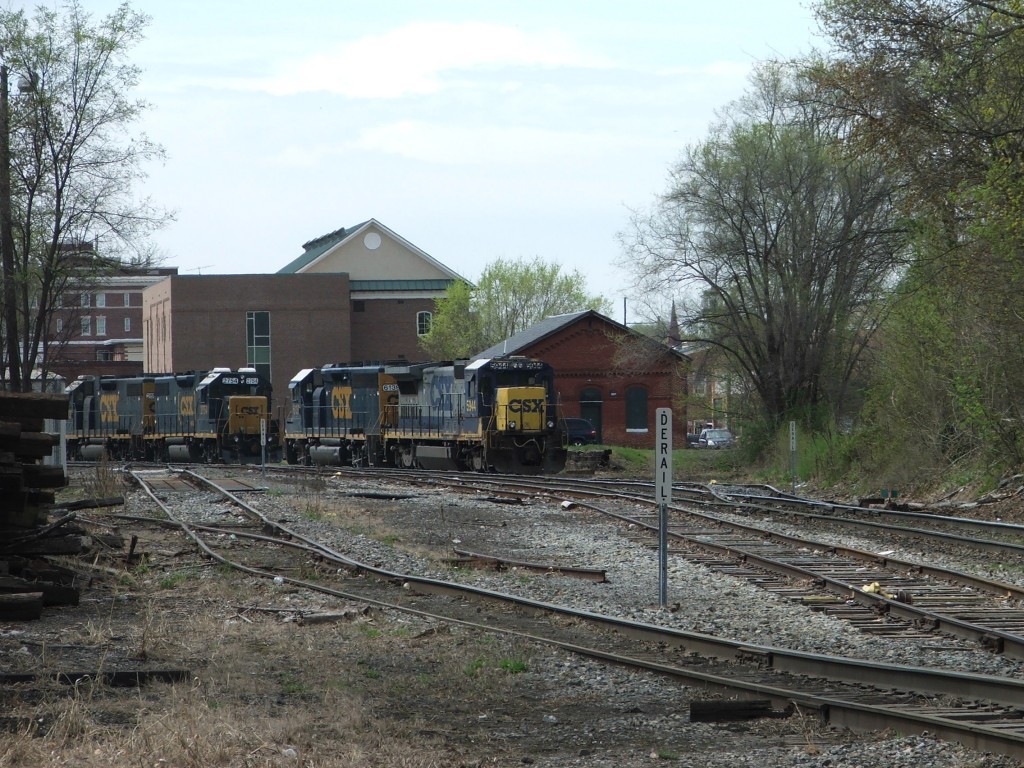 The Friends of Handley Regional Library and Preservation of Historic Winchester are co-sponsoring a two-part program in honor of National Preservation Month 2015. National Preservation Month, established as May by the National Trust for Historic Preservation, encourages localities to see, save, and celebrate their important places with diverse activities. This year marks the second time the Friends and PHW have collaborated on a program for National Preservation Month, this year expanding the program to two days and including a kid-friendly component. Because of PHW's involvement in the ongoing restoration of the Winchester Little Theatre's freight station, these two free programs will celebrate the important railroad transportation in Winchester with stories and images evocative of this bygone era.
The two halves of the program are as follows:
Wednesday, May 13
Start time 6:30 P.M.
"Slow Train to Yesterday: Memories of the Railroad in the Blue Ridge Mountains" documentary showing with introduction by Mason Cooper, Winchester Chapter of the National Railway Historical Society. The documentary running time is just under one hour.
Saturday, May 16
Start time 2:00 P.M.
"See! Save! Celebrate! Winchester's Railroad History" lectures and slideshows by author and railroad historian Bob Cohen and Executive Assistant for Preservation of Historic Winchester Sandra Bosley.
The Saturday event includes a separate, concurrent children's program suitable for grades 2-5 with hands-on activities, a model train, and "then and now" themed photographs of Winchester.
Both events will be held at the Auditorium of the Handley Library, 100 West Piccadilly Street, Winchester, Virginia. For more information or questions, please contact Barbara Dickinson, Executive Director of the Friends of Handley Regional Library, at (540) 662-9041 ext. 31 or friends@handleyregional.org.
If you would like additional printed postcards for this event for handouts, please stop by the PHW office and pick some up from the back door of the Hexagon House, 530 Amherst Street. They're free!
May 16 is a busy day elsewhere around downtown, with Fort Loudoun Day at 419 North Loudoun Street from 10 A.M.-1 P.M. and Kidzfest all day on the Old Town Mall. We hope to see you at one (or more!) of these activities in May!
While you are having fun with all the warm weather activities, PHW is also soliciting preservation award nominations for local projects, people, and publications that have enhanced our community. While nominations are always open, to be considered for a 2015 award, please make sure you make your nominations no later than 5 P.M. on Monday, June 8 – the last time the PHW board will meet before the Annual Meeting on June 28th.