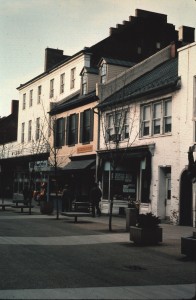 No history post this week as we continue to work on PHW's 50th Anniversary celebration, but don't despair! You can easily spend the weekend paging through PHW's slides of Loudoun Street, circa 1970-1990 at Flickr.
Also, don't forget about two upcoming events:
First, the ribbon cutting ceremony at the Taylor Hotel, this afternoon, 4 PM at the Taylor Hotel.
Second, Movie Night "Moving Midway," presented by Magic Lantern Theater and the MSV, tomorrow evening, August 16 at the MSV starting at 7 PM.
Have a safe and happy weekend, everyone!