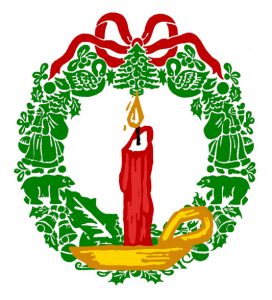 We are coming down to the last day before Holiday House Tour. We have just a couple items to share:
Single site admission to 411 N. Loudoun, the Fort, will be $10 as it is a larger site than usual. Other sites will be $5 as usual for a single admission. Full tickets will be $25 each at the door on Saturday and Sunday. Be sure to bring cash or checks if you want to pay at the door; we will not be able to take credit or debit cards at the sites. We recommend stopping at Kimberly's, 135 N. Braddock St., if you need to use a credit card at the last minute for tickets.
Remember you can visit Patsy Cline's House at 608 S. Kent as a bonus Holiday House Tour location for free. This is a special event taking place Friday, Saturday, and Sunday. Find more at their Facebook page.
Representatives plan to be on site both Saturday and Sunday at the well at 419 N. Loudoun instead of Saturday only as earlier reported. This is an exterior visit only and may be impacted by weather.
Walking tour groups plan to leave on the hour. The last guides will set out at 4 p.m. You do not need to join a walking tour group to take the house tours. If the weather is rainy Saturday, guides will not be leading walking tours. Update at noon: Saturday walking tours are cancelled for the expected inclement weather.
Parking will be available at 203 N. Washington St., Centre Meeting House. Look for directional signage.
The weather looks to be rainy on Saturday, but sunny and warm on Sunday. Be sure to dress for the weather and keep an eye on the forecast.
Look for carolers from Winchester Little Theatre on Sunday afternoon walking the neighborhood and spreading good cheer.
Tickets are still available at the advance sale locations and on the website. If you order online, be sure to bring your receipt from Paypal as your ticket.
Enjoy your Holiday House Tour weekend! Don't forget to stop in the Bough and Dough Shop at the Hexagon House, 530 Amherst St. The greenery has arrived, and a limited amount of wreaths are currently available.