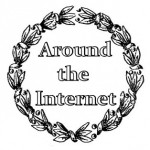 Like the world as a whole, historic preservation itself is a changing field with expanding goals and priorities. The book review How to Reinvent Historic Preservation by Amanda Kolson Hurley is more than just a dry look at two recent publications about historic preservation, but also a bit of a retrospective on this change in priorities. This is one of the primary angles to The Past and Future City. Hurley explains, "The new preservation movement cares about neighborhoods as much as individual buildings. . . It looks beyond architecture for reasons why a place resonates, often finding them in social history." Although lengthy, the full article is worth a read to gain perspective on the evolution in historic preservation which has been taking place since the late 1990s and early 2000s.
You can see how some of the ideas discussed in Hurley's book review were put into practical application at our closest National Trust site, Belle Grove Plantation, with A Different Kind of History Lesson at Belle Grove Plantation by Kelly Schindler. She recounts her experience spending the night in the historic site in some of the same conditions experienced by Judah, an enslaved cook at the plantation in the early 19th century.
We hope you were able to join in the webinar on Thursday discussing the future of the historic tax credit on the federal level (the event was recorded and should be available for review at the National Trust's website soon if you missed it live). In the meantime, the Trust put out the article Three Buildings Saved by the Historic Tax Credit. You may also want to check out the Historic Tax Credit Coalition website, especially the Rutgers Annual Report on the Economic Impact of the Historic Tax Credit for 2015 and the Historic Tax Credit Impact Maps, to get some facts in hand to support the historic tax credit.