163 Academy Lane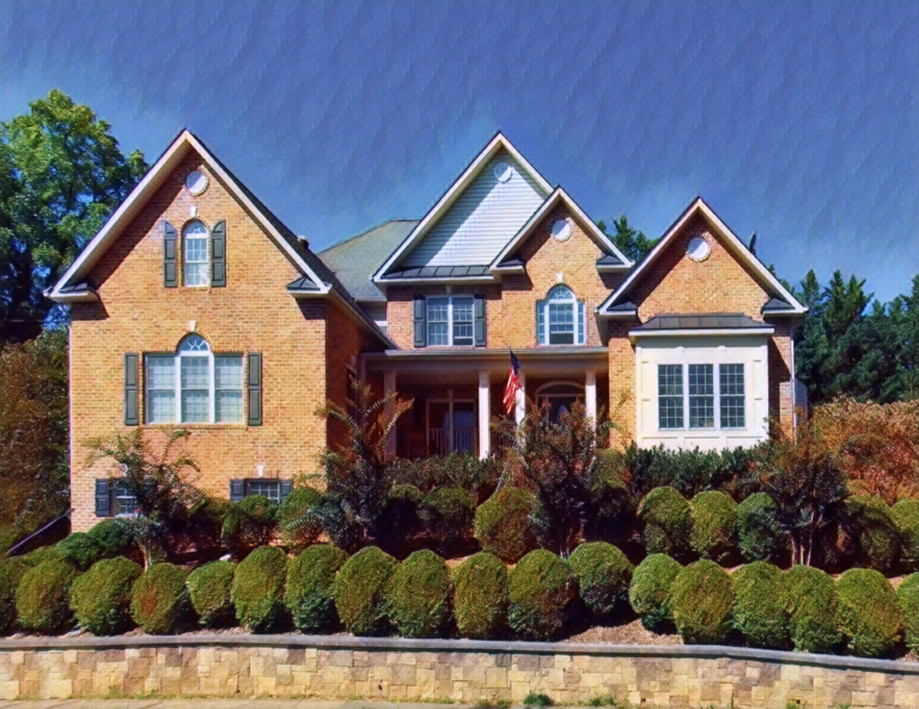 Holiday House Tour tickets for Sunday, December 8 are on sale now at the following Winchester locations: The Final Yard, Kimberly's, Winchester Book Gallery, Winchester-Frederick County Visitors Center, and the Hexagon House. Sunday tickets are available for order online through EventBrite. Tickets are $25/adult, $6/child 6-12, and free for children under 6.
Built in 2006, this contemporary home was constructed for Richard Nanna by Joseph Mohr. It is now home to Bryan and Mary Rhodes. The brick façade, perhaps a tip of the hat to the brick and stone Winchester Academy that once stood nearby, shows Neoclassical and Palladian influences, as well as a Craftsman-inspired bay window. The complex and multilevel gable roof lines, however, are a hallmark of early 21st century residential design.
The interior presents an excellent example of the open floor plan concept, with the kitchen, dining and living areas combined into a single space. In a true post-modern style, the interior features a combination of elements from the 19th, 20th and 21st centuries. The hand-hewn wood mantel calls back to a 19th century joist, but sits in juxtaposition to the large open space that could only be achieved through its modern steel replacement. Throughout, Neoclassical elements like curved pediments, columns, and crown moldings provide a backdrop for mostly modern amenities and interior design, creating what Robert Venturi might call a "calculated ambiguity of meaning." The house truly brings you Through the Centuries of Winchester's history up to the modern day.
Thanks to our sponsor in 2019 Shenandoah Valley Electric Cooperative. Look for their ad in the Holiday House Tour booklets and be sure to check out their services!