512 Courtfield Avenue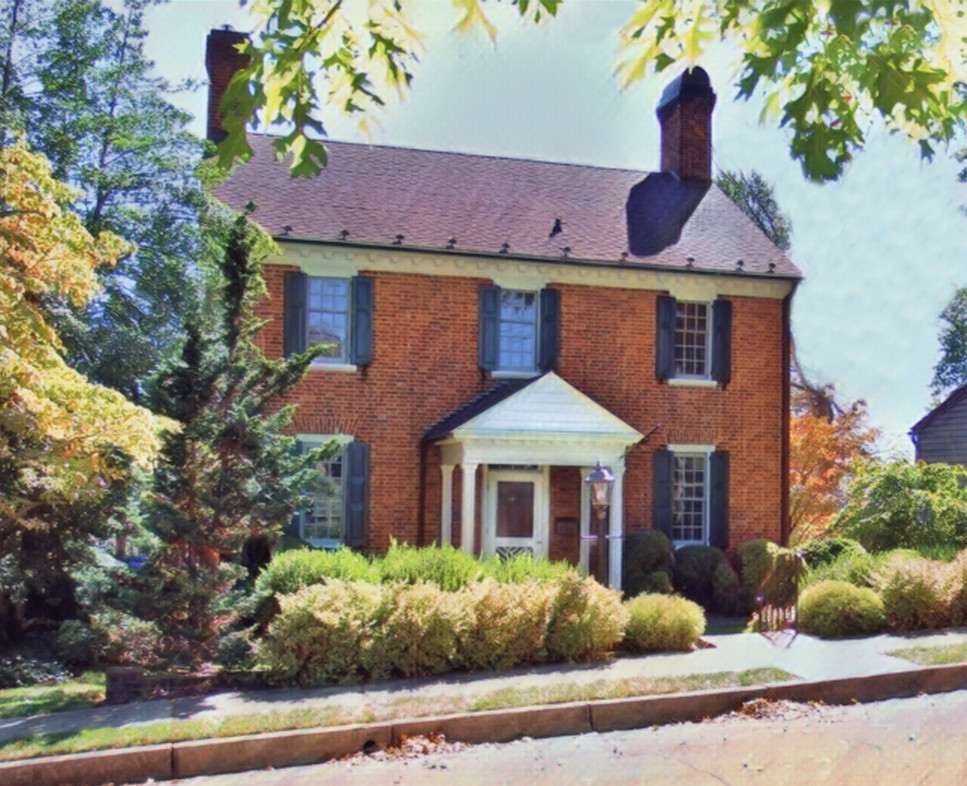 Holiday House Tour tickets for Sunday, December 8 are on sale now at the following Winchester locations: The Final Yard, Kimberly's, Winchester Book Gallery, Winchester-Frederick County Visitors Center, and the Hexagon House. Sunday tickets are available for order online through EventBrite. Tickets are $25/adult, $6/child 6-12, and free for children under 6.
Pat and Ellen Mason's 20th-century home features materials and styles from earlier eras, befitting this period of reinterpretation of historic American construction. In 1938, Raymond Saxe, a local antique dealer, took his builders to Williamsburg to learn about Colonial craftsmanship. They constructed this Georgian-style home with old bricks, using a Flemish bond pattern.
The interior features mantels, woodwork and hardware salvaged from local buildings which were being demolished. Rich dark pine doors and woodworking create a warm and receptive atmosphere. Stairs rise from a center hallway, flanked by pine-trimmed front rooms used now as the dining room and study. Distinctive chair-rail molding lines the walls. Of the six fireplaces, three are in corners, and all feature salvaged woodwork.
The Masons purchased the house from the Saxe estate in 1979. The rear of the home opens into a bright and sunny upper-story addition designed by local architects Reader & Swartz in 2005. The family tradition is to have a Christmas tree in the corner of the sun room. Other Mason family holiday traditions include a large collection of nutcrackers, Moravian Star ornaments, and decorations of silver and of needlepoint. Visitors will enjoy seeing abundant greens and floral arrangements by friends from the Hawthorne Garden Club.
Thanks to our sponsor in 2019 Dominion Real Estate Associates. Look for their ad in the Holiday House Tour booklets and be sure to check out their services!