421 West Clifford Street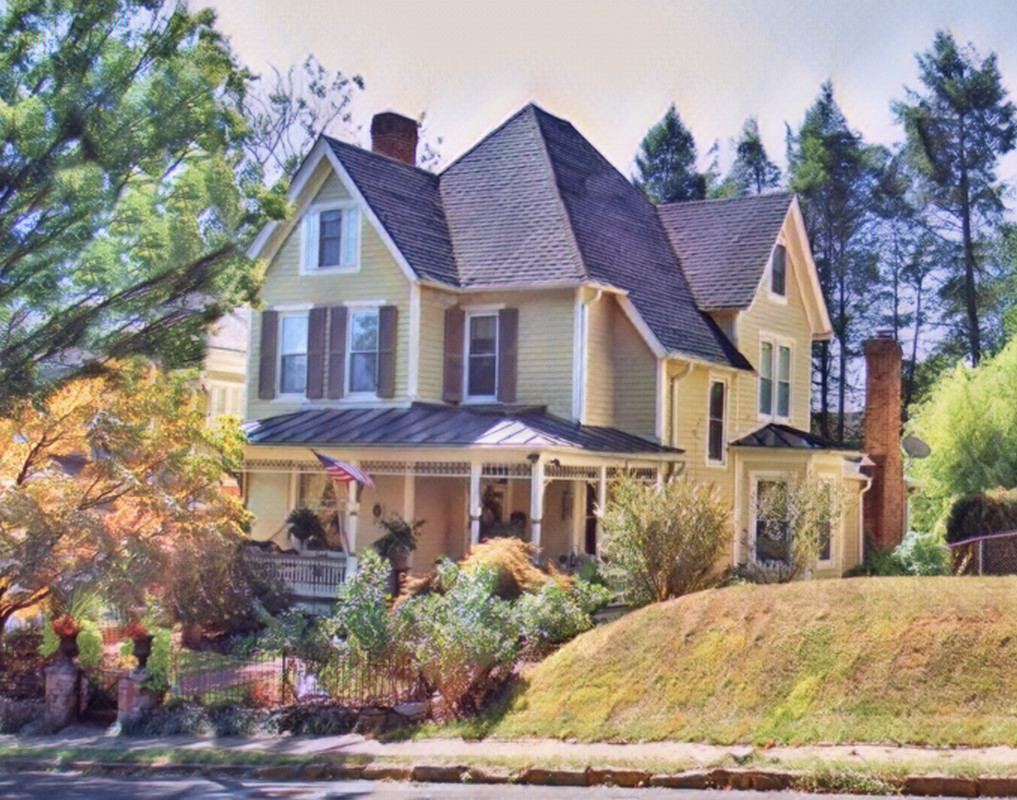 Holiday House Tour tickets for Sunday, December 8 are on sale now at the following Winchester locations: The Final Yard, Kimberly's, Winchester Book Gallery, Winchester-Frederick County Visitors Center, and the Hexagon House. Sunday tickets are available for order online through EventBrite. Tickets are $25/adult, $6/child 6-12, and free for children under 6.
Textbook-style Victorian dwellings were late arriving in Winchester, but when constructed rank among the best in style and execution of those found anywhere in America. This home, built at the end of the 19th century, follows the traditional pattern of a Folk Victorian. Based on the richly ornate and polychromatic houses of the elites of society, the Folk Victorian was simplified and designed for the everyday family.
Colloquially known as "painted ladies," these homes often sport color schemes ranging from bold and bright to whimsical pastels. The colors draw the eye to the interplay of decorative materials and key architectural features common in Victorian construction. The exterior of this home retains its deeply shaded porch with delicate spindles, a pseudo-tower feature, and complex intersecting gable and hip rooflines of the Folk Victorian style. The Craftsman-inspired bay window and otherwise restrained exterior decorative elements hint at the return of architectural simplicity in the early 20th century.
Over the years this home was used as a boarding house and a private nursing home, hosting people known and forgotten in Winchester's history. It was returned to a single-family dwelling in the 1970s. Current owners Scott and Margie Cullers are in the never-ending process of updating and maintaining while taking great care to preserve the original architectural features of their home.
Thanks to our sponsor in 2019 Hunt Country Wealth Management. Look for their ad in the Holiday House Tour booklets and be sure to check out their services!