The Daniel Morgan House, 226 Amherst Street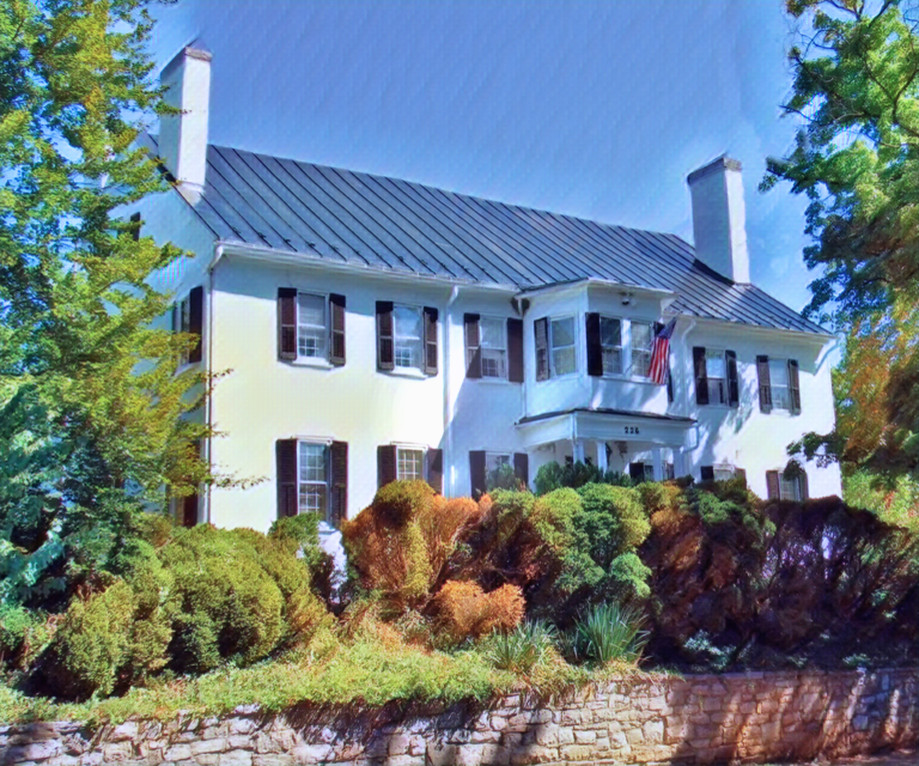 Holiday House Tour tickets for Sunday, December 8 are on sale now at the following Winchester locations: The Final Yard, Kimberly's, Winchester Book Gallery, Winchester-Frederick County Visitors Center, and the Hexagon House. Sunday tickets are available for order online through EventBrite. Tickets are $25/adult, $6/child 6-12, and free for children under 6.
The Daniel Morgan House, home of the Revolutionary War General, was built in 1786 by London merchant George Flowerdew Norton on a slight knoll of Amherst Street known as Ambler Hill. It is one of the few surviving homes of the period to be built of timber frame construction and is among the dozen oldest non-log buildings in Winchester's Historic District. With nearly 7,500 square feet of living space, it also ranks among the Historic District's most spacious historic homes, including an unusually large lot for a city property.
General Morgan, famed rifleman, moved here as his retirement home in 1800 and reputedly built the western portion of the house in brick. He died in the upstairs master bedroom on July 6, 1802. Found throughout the home are the original Dutch elbow locks, doors, and red pine flooring. Most of the eight mantels date to the 1830s when the house was upgraded by Alexander Tidball. Other major architectural features, including the staircase, room layout, paneling and wainscoting, would have been familiar to Morgan himself. The home was added to the National Register of Historic Places in 2013.
Mr. and Mrs. Schember's eclectic collections of artwork, furnishings, and Christmas tree decorations were acquired during their extensive foreign and domestic travels.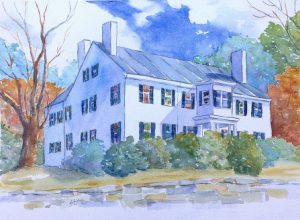 Bough and Dough Shop artist Linda Haile will have notecards and the original painting of the Daniel Morgan House for sale this year. Look for the display in the parlor of the Hexagon House!
Thanks to our major sponsor in 2019 Colony Realty. Look for their ad in the Holiday House Tour booklets and be sure to check out their services!