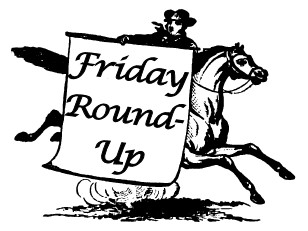 A few times a year, we receive a question about insuring a historic building. This discussion recently came up on the National Trust's online forum as well, and many community members shared strategies for talking to an insurance agent or some lesser known insurance agencies that are equipped to handle these special cases. Visit the Forum Connect discussion on insuring historic properties to see if this can help point you in the right direction for getting the appropriate insurance for your property.
We have been scanning away at the office, but this time it's not for Friday Photos – instead we are working on the Limestone book reprint. However, you might want to pop over to our Flickr and check out the new Unidentified and Miscellaneous album. These are the odds and ends that were hanging around – let us know if you recognize any of the unidentified pictures!
Speaking of the Limestone book, we are still open to anyone who wants to be on the proofreading team. Drop us a line at 540-667-3577 or phwinc.org@gmail.com. We will be starting proofreading, fact checking, and potentially some image replacements chapter by chapter in late January the end of March. We can send files to you digitally, so you do not need to attend in-person meetings or work on a strict time schedule. Familiarity with the original book is not needed but may be helpful.
In other behind the scenes news at PHW, we are finally getting a filing system in place for our Frederick County architecture files. While most of our research files are based in the Winchester Historic District and easily filed by street and house number, we do have some files for interesting and important places in Frederick County. Most of those files, however, are only known by the closest intersection, community, a family name, or a building name – a much trickier task than street names when designing usability for future researchers and file expansion. As a starting point, we have set up our Frederick County files by magisterial districts and precincts. While the collection is small at the moment (about one banker box) we are looking forward to seeing this collection grow.