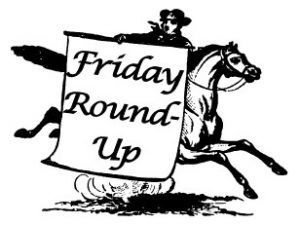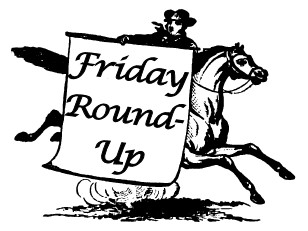 We didn't get to do too much exploration of our news feed over November and December, so it was a pleasant relief to find many of our favorite sites compiled "best of 2018" stories to browse. Here's a small sampling of things we enjoyed reading over the past week.
What's Up with All Those Empty Commercial Storefronts in New Mixed-Use Developments?
Rachel Quednau applies what is happening in Milwaukee with mixed-use development and takes a quick look at some other locations facing the same issues. Be sure to read to the end for examples from locations that are thinking outside the cookie-cutter box to provide storefronts that are reasonable for small businesses to rent and thrive.
Fifteen Opportunity Zone Resources Available Right Now
The National Trust for Historic Preservation rounds up what we know so far about Opportunity Zones and how they impact historic preservation. They will be hosting a webinar on January 17, so be sure to click through to the article and find out how to sign up.
11,000 Digitized Books From 1923 Are Now Available Online at the Internet Archive
Researchers rejoice! Open Culture reports on the watershed of art, literature, photography, and more entering public domain for the first time in twenty years. If you'd like a little more background on the topic, also check out For the First Time in More Than 20 Years, Copyrighted Works Will Enter the Public Domain at Smithsonian.com.
Baumgartner Restoration YouTube channel
Not quite in the normal historic preservation wheelhouse but certainly an adjacent field is art conservation. If you would like to watch and listen to art conservation, there are a number of channels dedicated to this fine art. We especially enjoyed the narrated conservation of an especially challenging painting, "The Assassination of Archimedes."
We know people are also probably very curious about Holiday House Tour. We estimate about 300 people enjoyed the event despite the rainy Saturday. The new format for the Bough and Dough Shop was also a success, finally surpassing the all time high sales numbers reached in 2000. This was the year the Shop was set up at the former location of the A&P grocery store, 525 Amherst St., and boasted over 35 vendors. That year was by far the largest space and the most vendors the Shop ever had in its 40+ year history, so topping that figure is truly a benchmark moment for us. We would like to extend our thanks to all our guests, homeowners, volunteers, artisan vendors, and sponsors who helped us make our holiday fundraising a success. We literally could not do it without all of you. We will be going through our internal debriefing on January 14, so if you have not turned in feedback yet, there's still time! You can find the Shop survey and the Tour survey on SurveyMonkey.