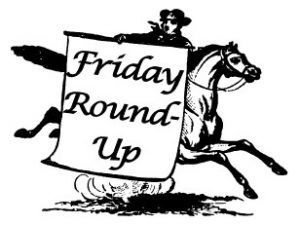 From Tim Youmans, news on the City Hall renovation that could be of use to many of our members:
"Please note that the Planning Department, the Zoning & Inspections Department (including Code Enforcement), and the Engineering division of the Public Services Department have all moved into the newly created Development Services Concourse on the 3rd floor of Rouss City Hall offering 'One-Spot' customer service for our land development partners. The City Attorney office has also relocated back to the 3rd floor of City Hall from the Creamery Building. Construction is still underway in some parts of City Hall so please pardon our disruption. A formal grand reopening of City Hall will be scheduled in early 2019."
It's beginning to look a lot like Christmas at the Hexagon House while we prep for Bough & Dough Shop. Please pardon our dust and watch for trip hazards while we shuffle tables into position and dig things out of the closets. The house will essentially be on reduced access (kitchen/stairs to access ShenArts from the rear door) Nov. 12-15 as artisan goods begin to arrive, but fret not – we should be able to chat house history and do some modified tours again when we reopen at the Shop November 16.
If you are an artist just now learning about the Bough & Dough Shop as the flyers are getting distributed, no worries! While our jury lineup for 2018 is full, we still have the online Google application and print and mail forms available. We know unforeseen circumstances may happen and a spot may open or we may have more room in our setup than we anticipated (remember, it's our first year at this location, so we've never seen the space set up as a shop!), so we are still collecting applications. We will keep your information on file for 2019 and likely reach out again in March once we review how the changes we implemented this year worked out.
We are also still accepting new and gently used bubble wrap for the Shop, and if you are thinking of trimming any evergreens after Thanksgiving to early December, we would be happy to accept trimmings. Some popular greenery includes magnolia, holly (with berries if possible), cedar and juniper (with berries if possible), as well as pine with pinecones, boxwood, laurel, nandina, and other evergreen or berried foliage suitable for decorating.
We are also close to completing the Holiday House Tour booklet. If you are hoping to slip an advertisement in at the last moment, we can likely accommodate one half page ad (5″x4″, $150) and one business card sized ad (2″x3.5″, $75). If you have questions or need help, contact us at phwinc.org@gmail.com or 540-667-3577. Remember to get your ad in by October 31!