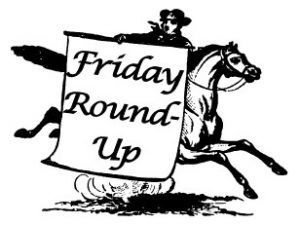 Happy Friday! PHW will be having a full day tomorrow at the Hexagon House, with a private brunch event in the morning and an impromptu open house for people interested in learning more about the Bough and Dough Shop from 1:30 to 3:30. Feel free to stop by, see the space, and give us some feedback on setup. We are also still looking for new vendors and volunteers to help us at the Shop during its extended run. If you can't make it on Saturday, please drop us a line at 540-667-3577 or at phwinc.org@gmail.com.
We also would like to remind our readers the demolition appeals for 202 E. Piccadilly and 206 and 204 N. Kent, along with the remaining East Piccadilly buildings, will be presented as a public hearing at City Council on Tuesday, Aug. 28, at 6 PM, in Rouss City Hall, 15 North Cameron Street.
With the spirit of Tuesday's meeting in mind, we have a few articles and documents to share:
You may have heard or read about the architectural survey of the historic district referring to buildings being contributing under certain criteria, or retaining feeling, association, or integrity. These are not random terms thought up just for Winchester, but the baseline application of building evaluation set out by the National Park Service. You may find it useful to read through the bulletin How to Apply the National Register Criteria for Evaluation to get a better understanding of the terminology and usage.
We have also heard some potential "preservation compromises" that would be a reuse of either building parts or pieces of the facades. In a case of perfect timing, we were alerted to a recent article Saving A Facade Is Not Historic Preservation. The article is in depth and covers many angles and levels of various approaches, some of which may be more successful in some contexts than others. A key quote is: "Local preservationist and architect Amy Lambert feels that facadism fetishizes appearances and materials over social and environmental context i.e. retaining the thing, or the appearance of the thing, without retaining the actual experience of it."
It also always bears repeating that historic preservation supports affordable housing and startup business. This topic is discussed more in depth by Stephanie Meeks, President and CEO of the National Trust for Historic Preservation in the article Density Without Demolition. As stated in the article, "Creating affordable housing and retaining urban character are not at all competing goals. In fact, contrary to the conventional wisdom, they can most successfully be achieved in tandem."
Just for fun, we would like to share several articles on rusticated concrete blocks, the material used in the Central Garage (now Chopped Corner Tacos). The building material is still underappreciated and many known examples of its use in commercial settings have vanished in Winchester for the scourge of preservationists, the parking lot. It has fared a bit better in residential construction, both inside and outside of the Historic District. Scholarly attention was first paid to it in the 1980s, and it continues to garner more historic research and championing as a legitimate historic building material.
Rock-faced Concrete Blocks
More Than Square: A Brief History of Architectural Concrete Blocks
Molded Concrete Block Construction in Delmar
Ornamental Concrete Block Houses