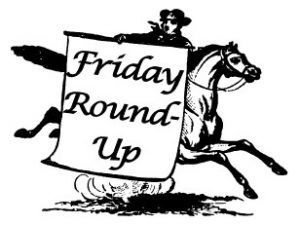 First, an addendum to last week's post on newspaper archives. We missed one provided through the Handley Library, Advantage Digital Archive. This archive provides OCR searchable text and full page images of some of Winchester's more obscure historical newspapers, including:
Virginia Gazette (1787-1796)
Winchester Gazette (1798-1824)
Republican Constellation (1814-1814)
Daily Item (1896-1897)
Morning News Item (1906-1907)
Daily Independent (1923-1925).
The search functions are similar to the other newspaper archives covered last week, and browsing is available for those looking for a surprise or coverage on a certain day. We are happy to report a quick test search for "Burgess" turned up a new tidbit on the first owner of the Hexagon House, James W. Burgess, that we had not previously seen. It corroborated other accounts of his furniture business in 1870 (about the time construction started at the Hexagon House.) His furniture was used in the newly built home of John M. Miller near Middletown. The residence in question is likely the Cooley House, referenced in Maral Kalbian's Frederick County, Virginia: History Through Architecture on page 93.
While reviewing some of the files being moved around for painting, we found some images that had not been scanned. Sixteen images have been added to Flickr, including eight that were attached to a display board for the Kurtz, possibly in a fundraising or open house event in the early 1990s. The remaining eight photos may include some duplicates of images already scanned from the slide collection on North Loudoun Street, the Virginia Woolen smokestack, and one image of the John Wall House at 11-17 S. Kent during demolition. You can catch the photos right at the top of the photostream.
As we are also working on the files during the office shuffle, we have made a few edits to our online directory of program and event files. While it feels like we started this index just yesterday with two boxes of Kurtz Cultural Center files, we anticipate adding an eighth box to the storage collection of programs and events from the last ten years. Although these files are of limited interest to researchers outside of PHW, this is a bit of a teaser for the next round of indexing we hope to tackle for our themed research files on topics or locations. No precise timeline is available (yet!) but the indexing will likely take place in the spring.
The National Trust has several grant deadlines approaching, including African-American Cultural Heritage Action Fund (Jan. 31), National Trust Preservation Funds (Feb. 1), Cynthia Woods Mitchell Fund for Historic Interiors (Mar. 1), and Johanna Favrot Fund for Historic Preservation (Mar. 1). You can see the full list and details on how to apply and what qualifies for each grant here.
Preservation Virginia is also taking applications for their Most Endangered Historic Places list of 2018. If you know a site worthy of recognition that is imperiled with damage, neglect, or development pressure, you can find the application and instructions here. Nominations are due by March 9.