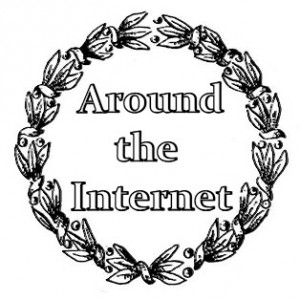 Happy Friday! We are still deep in the throes of repainting, cleaning, and better organizing our office at the Hexagon House. Instead of us sharing something interesting this week, we want to help you find things that are interesting in your own research projects. Finding unusual historic accounts and articles in newspapers is a goldmine – and a never-ending rabbit hole. Unfortunately, some of the most comprehensive archives are paid subscription only, but for historic accounts, there are still ways to find articles online. If you are researching something a little off the beaten track, here are a few sources where you can start a free newspaper archive search. This can be helpful to find dates for an event you know took place to help narrow down a search range before resorting to paging through microfilm, or to find connections to topics you didn't know to pursue.
First stop: Chronicling America
The Library of Congress's historic digitized newspapers collection is a quick barometer on how much information you are likely to find in other online sources. When searching, I often have the best luck with a broad keyword topic, followed by either "Winchester" or "Winchester VA." In many cases, this will turn up a story from a Winchester newspaper reprinted elsewhere. Commonly, stories have been picked up in Alexandria, Berryville, Charles Town, Richmond, Staunton, Stephens City, Washington D.C., Woodstock, and other nearby localities. Be sure to watch out for other Winchesters when searching – Kentucky is a frequent false hit.
Second stop: Virginia Chronicle
Many of the papers here are duplicated in the Library of Congress holdings, but a few are unique to this collection. Searching here can either turn up the same or nearly identical articles, but on occasion new or more in-depth accounts can be found. The Virginia Chronicle site also allows users to register and correct the OCR (optical character recognition) text files generated from the newspaper scans and aid researchers in future reading and searching.
Third stop: Google News Archive Search
Particularly the newspaper archives. Not quite as easy to use as the first two websites, but it has the advantage that it covers more recent newspapers – at least until the 1970s and possibly even newer than that. The advantage here is that any articles will likely be new and unique finds.
Fourth stop: Archive.org
The pilot program for newspapers is of limited use to Winchester researchers currently, but while you are here, you may also want to check out their other free text collections, which includes patents, fiction and nonfiction books, pamphlets and other ephemera.
Fifth stop: Newspaperarchive.com
If you are looking for something more modern and just need the text, I have had some limited success with this paid subscription site. Newspaperarchive.com provides OCR text transcriptions of the scanned pages, so while a free user won't be able to load the scan of the newspaper, they will probably be able to get the gist of the text. There are options to browse the site, but for a search to just see what turns up, I often use Google's advance search options for a string like "preservation of historic winchester" site:newspaperarchive.com. This random search turned up a 1982 newspaper article on our tenth Preservation Week activities, which I had not seen before. If you need to see the original page (for illustrations or to check the OCR text accuracy), you are now armed with a date and page for when you visit the Stewart Bell Jr. Archives or whichever archives is most convenient for you.
Sixth stop: Advantage Digital Archive
This free online archive is provided through the Handley Library. It provides OCR searchable text and full page images of some of Winchester's more obscure historical newspapers, including:
Virginia Gazette (1787-1796)
Winchester Gazette (1798-1824)
Republican Constellation (1814-1814)
Daily Item (1896-1897)
Morning News Item (1906-1907)
Daily Independent (1923-1925).
The search functions are similar to the other newspaper archives. Don't be discouraged if the OCR text does not return a hit on the topic you want – text recognition for older newspapers can be tricky. Instead, if you have a date or year range in mind to check an event, you may want to try the browsing option to read the scan yourself.
Happy searching!