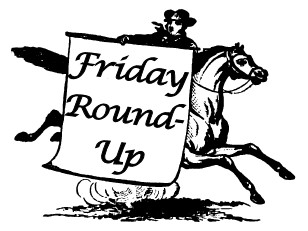 We have two exciting pieces of news to share on the Clowser House. Earlier this week, the Frederick County Board of Supervisors unanimously approved the 99 year lease of the house to the Clowser Foundation. This move will allow the Foundation to move ahead with efforts to stabilize the deteriorating wall. In addition, the Clowser Foundation has also received approval from the IRS for the group to be a tax-exempt non-profit organization.
Of course, this is only the first step – now the Clowser Foundation needs your help. They are just beginning their official fundraising efforts. If you would like to support saving the Clowser House, checks can be mailed to:
The Clowser Foundation
152 Tomahawk Trail
Winchester, VA 22602
Apple Blossom kicks off tonight downtown with the Bloomin' Wine Fest. In that spirit of celebration, we have a few links to share on drinks of the past. The Library of Virginia opened a new exhibit Teetotalers & Moonshiners: Prohibition in Virginia, Distilled. If you happen to be in Richmond on May 5, you may want to stop by the free event "'Goodbye Booze': The Music of Prohibition," an upbeat look at popular music of the Prohibition era through live and recorded performances. More information can be found on the Virginia Memory website.
If you are looking for something a little less intoxicating for your historic beverage of choice, you could read about the escalation in soda fountain technology and ornamentation in "Victorians Drank Soda Out Of Monstrous Gilded Machines" by Cara Giaimo. The article, full of illustrations and photos of the soda fountains of yore, is a lighthearted look at an arms race which helped shaped how we think of the interiors of pharmacies and soda shops. If you can't get enough of viewing these elaborate soda machines, the Matthews Catalogue and Price List of Apparatus, Materials and Accessories for Making and Dispensing Carbonated Beverages is available as a free Google e-book so you can read the enticing description of soda fountain machines with evocative names like Snowdrop, Avalanche, and Drinkjoy.