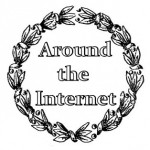 Happy Friday! For something a little different this week, we'd like to share some links to research sources you may not have known about. If you'd just like to check out some bite sized architectural images and histories instead of the heavier reading, we can recommend A Map of the Last Remaining Flying Saucer Homes and Gas Station Heritage for your modern architecture fix.
First, if you need some public domain images, you may want to check out picryl.com. In addition to the usual search by key words and phrases, there is also a filter to narrow down images by a range of dates. Perhaps you'd like to view a collection of hexagonal buildings or Victorian-era plumbing fixtures? Picryl can help with that.
As you may know, the National Park Service celebrated its centennial on August 25, 2016. What you may not realize is that over 450 families were living in the Blue Ridge Mountains prior to the creation of the Shenandoah National Park. The land was claimed by eminent domain and turned over to the US government in the 1930s. Dorothy Noble Smith conducted oral history interviews with some of the survivors of families displaced by the park's creation in the late 1970s and early 1980s as part of the research for Recollections: The People of the Blue Ridge Remember. The majority of this transcript treasure trove of first hand accounts of life on the Blue Ridge can be found and read online in James Madison University's Shenandoah National Park Oral History Collection.
Since the request to demolish the Winchester Towers came before Winchester's Board of Architectural Review (BAR), this seems like a good time to talk about historic preservation of 1960s era architecture. As Maral Kalbian pointed out in the public comments portion of the hearing, buildings of the "recent past" – sites that gained historic significance within the past fifty years or less – are particularly vulnerable to demolition. Scholarship for automotive heritage preservation is in its infancy, with the first conference of its type set for October 2016. However, there are established guidelines from the National Park Service to help evaluate and contextualize the significance of a modern building.
For some first-hand examples of how more modern buildings could be evaluated, you may check out the case studies presented by Kristin Hagar in "Toward a New Approach to Recent-Past Preservation Planning." She details her challenges and experiences evaluating Philadelphia buildings in the approximate year range 1962-1976. The entire paper is worth a read, but perhaps the most relevant portion begins at page 13 of the PDF. One sentence stands out, echoing the same concerns Maral Kalbian raised when she pointed out Victorian architecture was routinely despised by preservationists until the 1980s: "The problem is that this assessment was based in design criticism — design criticism was substituted for, or used interchangeably as, historical analysis." In other words, a building that appears "ugly" or "out of place" can have historic significance, but the way it looks can overshadow more nuanced historical perspectives.
If the Winchester Towers is demolished for a new convention center or other building, in fifty or a hundred years will the town look back and bemoan the loss of the Towers and its relation to automotive history and 1960s architecture in our Vanished Winchester files, or celebrate the building that replaced it as we do with the Handley Library? At this point, we must await more details. We will continue to watch this proposal as it comes back to the BAR.